Does Sustainability Relate to Wellness?
Jun 21, 2016
I was recently reading an annual report of a forward thinking company and was intrigued to see "Sustainability" listed as a key section of their report. There were also the usual sections one would expect including Performance, Operations, and of course the all-important Financials.
Digging a bit deeper, I noticed several sub-sections of "sustainability indicators" including one entitled Employees with a focus on Workplace Safety. They confidently reported the following for their workforce of approximately 3500 employees:
WORKPLACE SAFETY

That is approximately $21,000 USD per year, per employee spent on workplace safety!!!
---
Safety is clearly a priority for this company.
---
What struck me was that if companies truly want to tout their sustainability, employee wellness efforts should also be prominent. While employee safety is critical, so is employee health. If wellness was taken as seriously and companies invested even half that on wellness, there could be some pretty amazing results such as productivity increased by 'x%' in the year, absenteeism decreased by 'y%' and turnover is now 'z%'.

In addition, 'a%' employees report being happy and 'b%' of the employees recommend ACME Company to their friends, both up from 'c%' and 'd%' respectively the previous year. The net effect has improved the company's competiveness increasing dividends to '$g' for the year!
EXECUTIVE BUY-IN TO WELLNESS
How do we move corporate wellness into the corporate annual report?
---
By mo
ving wellness onto the radar of the executive team.
---
How do you do that?
---
By following a step-by-step process that earns a key ingredient to success, senior executive buy-in.
---
SELLING WELLNESS TO LEADERSHIP
How do you sell wellness to leadership?
---
Carefully and strategically.
---
Stay tuned for our next blog that outlines techniques to get you audience with the C-Suite.
We'll share an innovative approach to gather and provide the right information to keep the wellness program forefront on the executive team's mind.
NATIONAL WELLNESS CONFERENCE - WELLNESS SUSTAINABILITY
If you want to learn more about wellness sustainability, please join us at the 41st Annual National Wellness Conference June 27-29, 2016 at the Saint Paul River Centre in beautiful downtown St. Paul, Minnesota.
LET'S CONTINUE THE SUSTAINABILITY CONVERSATION
We work with wellness providers that are constantly working to bring wellness to the forefront of corporate business. Please contact me if you have questions about sustainability in wellness.
Anne Marie Kirby, CEO
CoreHealthTechnologies
NEED A FLEXIBLE WELLNESS PLATFORM TO POWER YOUR PROGRAMS?
Contact a CoreHealth Platform Expert or
ABOUT COREHEALTH TECHNOLOGIES
CoreHealth Technologies Inc. is the leading corporate wellness platform trusted by more than 1000 organizations, ranging from medium-sized businesses to Fortune 500 enterprises. At CoreHealth, we believe that developing the best employee wellness programs is all about giving wellness companies the right code, design and access to the latest innovations. With the most customization, integrations and reliability of any software in its class, CoreHealth's powerful platform lets users focus on growing great companies. For more information, explore the CoreHealth website.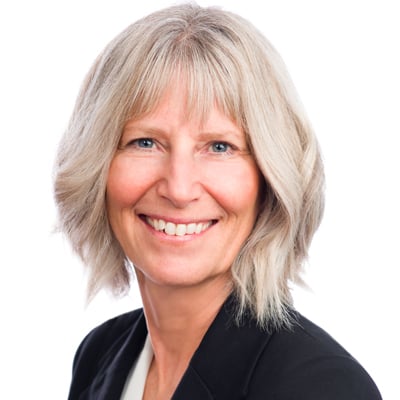 Anne-Marie Kirby is the Founder and Managing Director of CoreHealth Technologies. Recognized as a leading female entrepreneur by national awards panels, Anne Marie has been at the forefront of health and wellness innovation -- leading the team in developing sophisticated corporate wellness technology that empowers the wellness innovators of tomorrow.