CoreHealth: A Leading Healthcare Solution Providers 2017- InsightsCare
Oct 26, 2017
CoreHealth was recognized as one of the 20 Leading Healthcare Solution Providers in 2017 by InsightsCare.
The following article was published in the October 2017 Issue of Insights Care magazine.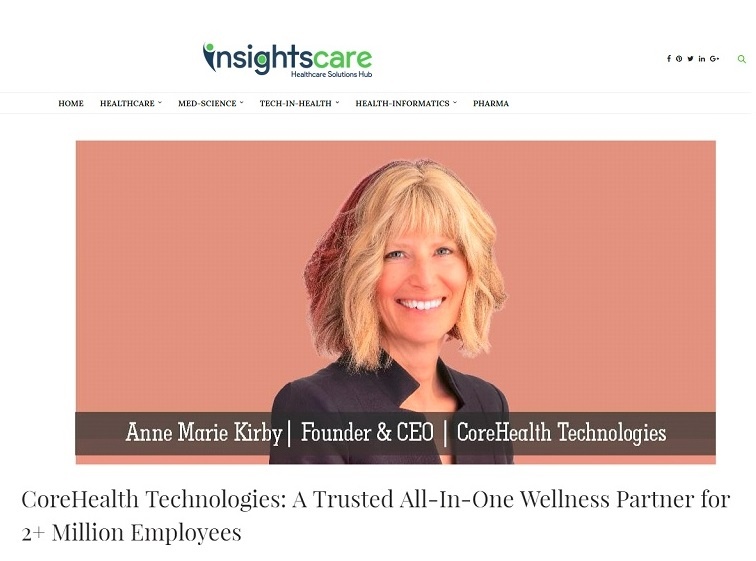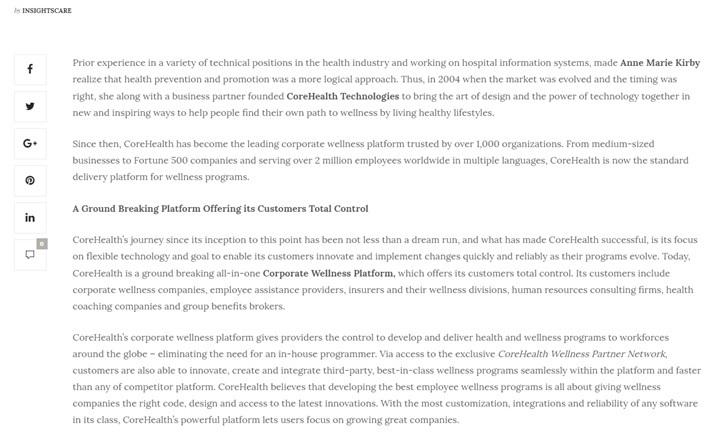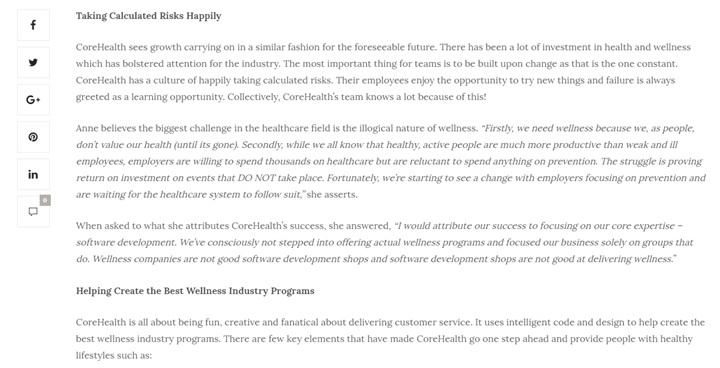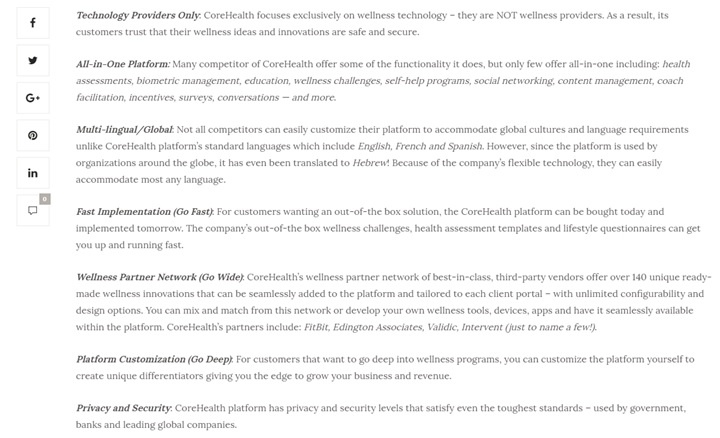 Learn More About CoreHealth
We help leading wellness companies around the globe design and deliver world-class wellness programs to clients. Contact us to learn how we help build great wellness companies.
Helpful Resources
Also check out our blog featuring some of these interesting posts:
About Insights Care
Insights Care, is a publication in print and digital versions from Insights Success Media Tech LLC. Insights Care covers important issues and trends shaping the future of the healthcare industry while demonstrating thought leadership in both healthcare knowledge and technology landscape throughout the globe. To learn more, visit Insights Care magazine.
About CoreHealth Technologies
CoreHealth Technologies Inc. is the leading corporate wellness platform trusted by wellness providers for more than1000 organizations, ranging from medium-sized businesses to Fortune 500 enter
prises. At CoreHealth, we believe that developing the best employee wellness programs is all about giving wellness companies the right code, design and access to the latest innovations. With the most customization, integrations and reliability of any software in its class, CoreHealth's powerful platform lets users focus on growing great companies. For more information, explore the CoreHealth website.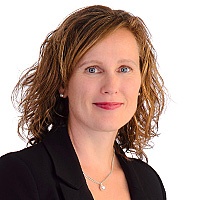 Cindy Danielson is CoreHealth's Marketing Maverick and team leader with a passion for connecting people and technology. In addition to marketing, she has experience as a Benefits Brokers, HR Professional and Project Manager. She loves sales and marketing process while leveraging systems such as Salesforce, Microsoft Dynamics CRM and HubSpot.