5 Top California Benefits Brokers & Their Workplace Wellness Services
By Your Friends in Health at CoreHealth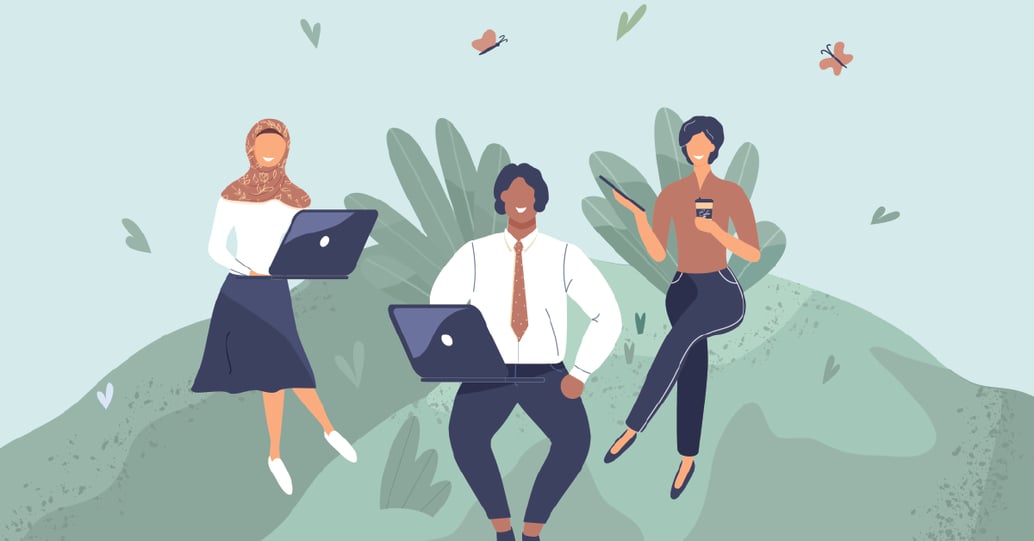 It can be difficult knowing which partner can help you most with employee health and productivity. These top 5 benefits brokers in California offer a variety of health and wellness services.
Finding the right partners and creating wellness programs that suit your client organizations' needs is no easy task. Not only are there a plethora of potential partners available, but each also has numerous options and programs to choose from. Your client employers also need to take into account their budgets considering employee benefits programs can cost from $150 to $1,200 per employee per year.
Many organizations look to a wellness expert like a benefits broker. An employee benefits broker can help you access various employee benefits options and help narrow down your offerings via their input and expertise on the matter. Not only can you outsource many functions to benefits brokers, but you can also gain perspective on where to minimize costs and how to manage the relationships between suppliers. That's why, to help you out, we've put together the top 5 benefits brokers in California ranked based on commissions paid with details about their workplace wellness services.
Also check out this customer case study of a Florida-based broker that has grown revenue offering health and wellness.
These Top California-based Wellness Companies also Deliver Employee Health Programs for Employers.
This list is ranked in order of highest commissions paid to lowest:
1. Mercer Health and Benefits

Mercer is a world leader in the health and benefits marketplace, globally. They deliver innovative solutions that address the health and wellness needs of their clients and employees. Whether your organization is a small business, a domestic employer, or a large multinational firm, we can deliver a comprehensive array of health and benefits solutions.
Mercer's health and well-being services can connect you with many clinicians and other health management resources. They have an extensive list of vendors that specialize in many areas including physical, behavioral, and mental health. There are also programs for absence and disability management and financial wellness.
Their solutions include:
Health and well-being strategy and stakeholder engagement including creating a culture of health
Solution (e.g., well-being, condition/care management onsite) design, benchmarking and vendor selection/management
Resiliency, behavioral and mental health
Absence and disability management
Return on Investment (ROI) and Value of Investment (VOI) measurement
Mercer's health solutions help employers improve human performance, which positively impacts overall business results.
2. HUB International

HUB International's Employee Health and Performance services begin with a look at an organization's short and long-term needs. HUB International helps employers manage costs by identifying cost drivers. They then craft affordable employee benefits options by personalizing the program to the organization's workforce. Overall, they aim to reduce health costs, retain talent, and ensure people achieve their health and financial goals.
If you have a specific goal or problem you'd like to tackle, HUB International can help address short or long term challenges. They break down wellness and employee benefits into three categories: costs, benefits, and engagement. For example, under costs, there's strategic benefits planning, cost management, HR technology and benefits administration, benefits compliance, and pharmacy benefits management. So if your organization is struggling in a specific area like poor ROI, HUB International can work with you to address your problem.
3. Willis Towers Watson

Willis Towers Watson Integrated Wellbeing Solution helps clients unlock the business value of employee wellbeing, boosting the effectiveness of Total Rewards and the Talent Value Proposition (TVP), engaging employees, and improving their performance and productivity.
They focus on 4 key dimensions of wellbeing that are integrated:
Physical wellbeing
Emotional wellbeing
Financial wellbeing
Social wellbeing
They help clients develop an integrated wellbeing strategy across the four dimensions to help shape their employees' experience. As a result, companies realize a healthy workforce culture that's aligned with overall organizational goals.
They help clients create differentiated strategies and tactics to better engage employees and motivate behavior change that ultimately reduces longer-term health care costs, increases savings and enables employees to bring their best selves to work.
4. Marsh and McLennan Agency

Marsh & McLennan Agency Population Health Improvement services have developed and implemented comprehensive wellness programs for many employers. They recommend developing a multi-year strategy, with each year progressing in the breadth and scope of the program and use of premium contributions and benefits to differentiate those who are actively participating and/or improving their lifestyles and controllable risk factors.
Marsh and McLennan identify health risk factors in workforces by analyzing absence and sickness records to find trends and determine the cost to your business. They then use these findings to design a corporate wellness program that will suit the organization's employees. The overall plan takes advantage of Marsh and McLennan's market knowledge to identify existing problems in your workforce and come up with an extensive, customized, cost-effective workplace wellness plan.
They are well versed in the HIPAA wellness guidelines and have benefit attorneys who act as resources where needed regarding both federal and state law. They have many ideas on how to incent employees without costing the employer additional money and have implemented these successfully.
5. Alliant Insurance Services

Alliant works with employers who are keen to implement a workplace wellness program or those with a long-standing program that want to improve existing efforts. First, Alliant develops a strong health productivity philosophy and strategy for the organization. They then engage with senior leaders to gain their support. Alliant then identifies key areas to target in an organization's wellness program and designs programs that incentivize employees to make better decisions.
As pioneers in this space, they developed a proprietary process-driven approach to create tailored, effective, measurable health and productivity programs based on your organization's employees, culture, and budget. Their highly experienced team of clinicians and wellness consultants help you design, implement, and measure ongoing results for your health and productivity program. Employees are engaged through tailored communication strategies and incentive programs that help them make informed care decisions and healthy lifestyle choices.
To help you track the progress of your programs, they create and select key metrics and work with you to develop effective communication strategies for informing managers and employees. Finally, they coordinate the selection and implementation of vendors that can help you carry out the programs.
Summary
It's not easy to find the right partners for your wellness programs. If you're looking to enlist a benefits broker to help you out, make sure they are currently licensed to do business in the states you have offices in so they can provide compliance advice about federal and state laws.
We recommend starting with the top 5 most popular brokers mentioned above. Mercer, HUB International, Willis Towers Watson, Marsh and McLennan Agency, and Alliant are all reputable and trustworthy companies.
If you want to get started with identifying the best partner benefits broker for you, contact us today. CoreHealth works with top brokers and wellness providers to create, design, and manage their wellness solutions through our wellness management software.
About CoreHealth Technologies
CoreHealth Technologies Inc. is a total well-being technology company trusted by global providers to power their health and wellness programs. Our wellness portals help maximize health, engagement and productivity for 3+ million employees worldwide. We believe people are the driving force of organizations and supporting them to make behavior changes to improve employee health is in everyone's best interest. With the most flexibility, customizations and integrations of any software in its class, CoreHealth's all-in-one, multi-lingual, white-labeled wellness management platform helps grow great wellness companies. Simple to sophisticated, based on you. For more information, visit the CoreHealth website or YouTube Channel.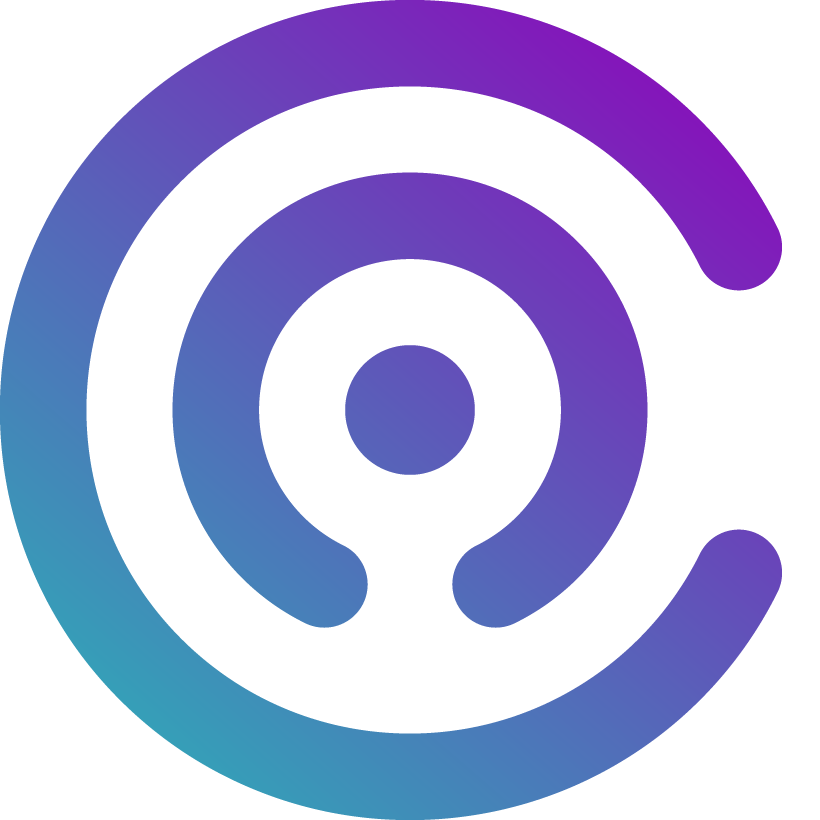 About The Author
Your Friends in Health at CoreHealth
CoreHealth by Carebook's Health and Wellness Team works hard to bring our readers informative and research validate health and well-being blog articles and resources that support your workplace wellness culture and wellness technology purchase decision.