13 Methods to Boost Your Employee Wellness Program Communications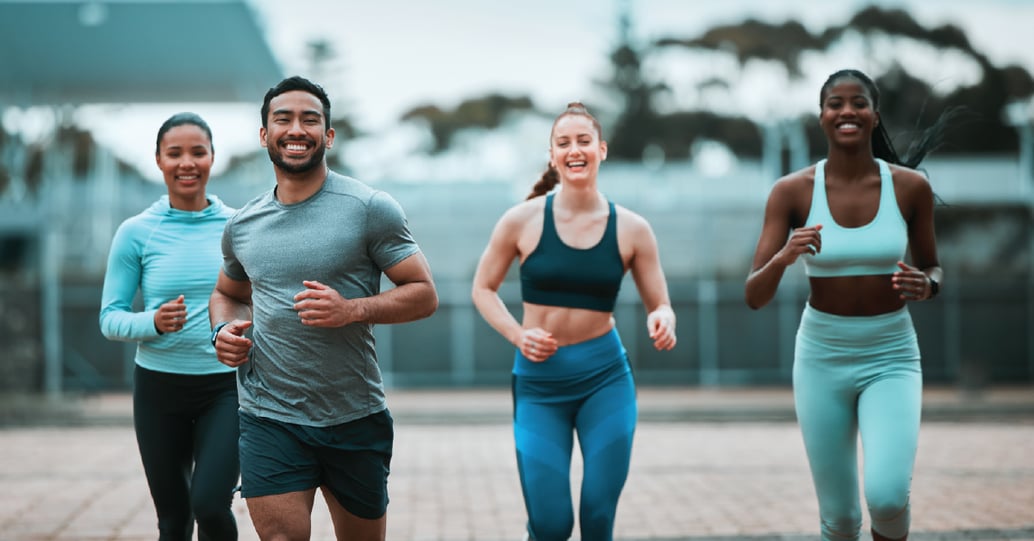 Have you ever asked yourself "What else could I be doing to better communicate my wellness programs?" If so, this blog is for you. Variety, format and frequency are key. Here are 13 communication ideas.
From my own experience, you can rarely over-communicate - yes, you can to the extent that people start ignoring you which is always a risk but I feel it's better that people complain that you communicate too much vs. not being informed or aware. People are human and forget things, don't listen well or simply just aren't attentive all the time. Some people are also visual learners while others are better at digesting and remembering written content (personally, I am a visual learner which is ironic as I write this).
I also believe having processes, systems and tools in place can help you improve the effectiveness of employee wellness programs to boost participant engagement and overall program success. We all need friendly reminders, encouragement and additional support from time to time! So, with a combination of various communication methods with automation, reminders and fun content - you have the foundation for an effective communications strategy. Let's get started!
My Information Sources
CoreHealth's wellness technology is used by global wellness companies so we know a thing or two about what tools increase the success of wellness programs and wanted to share the knowledge we've gained from working with so many service providers (who continuously provide suggestions on how to expand our communication options). Most of these methods are built into our software making it super simple for companies to communicate effectively to workplace wellness program participants but even if you don't have a kick-butt platform, you can still implement some of these.
13 Methods for Communicating
Personalized Communications - the more you can send relevant content to your participants, the better for engagement. What is their intrinsic motivator? What are their preferences for receiving content (e.g. text, email, etc.)? Personalized and relevant communications is key. For example, people who don't have or aren't at risk for diabetes, don't typically want to receive content about diabetes or diabetes-friendly recipes. They want to receive content that is directly relevant to their health needs and goals. Avoid one-size-fits-all content whenever possible.
Push Notifications & Reminders - wellness portals make it easier to keep participants accountable and on track. For example, users can receive reminders about goals or tasks either via emails, direct messaging in-platform and via text. For example, our platform offers over 80 default messages that are sent to users that are triggered by a variety of actions.

Users forget to complete their health risk assessment? No problem, there's a reminder for that!
Did users forget to track their water intake or sleep? There's reminders for that too!
Users haven't logged into the portal in

X

days? Yep, the system will remind users automatically at a frequency you set.

Social Networking, Collaboration and Inspiration - let's face it, social networks are here to stay so why not leverage it? Most portals offer a way for users to collaborate. In our portal, we offer a variety of networking features, enabling users to create their own buddy lists and chat directly with other users through our portal. Participants can post their successes, provide inspiration and encourage each other on their journey to wellbeing. I especially like that users can post pictures and videos to share the fun and exciting things they are doing and learning. We give customers full control to decide what achievements can be shared with other users while others can be kept private. You control what's private or public. Heck, we can even integrate with external social sites like Facebook if you want. If you're not convinced about social, read Does Social Media Help or Hinder Employee Wellness?
Video Chats with Health Coaches - Self-directed coaching programs are gaining in popularity; but person-to-person health coaching is still one of the most effective ways to communicate with your participants and support them with behavior change. Not convinced? Read Corporate Health Coaching - Does it Work? Meeting coaches in-person is always nice but isn't always feasible due to geography, logistics or expense. Giving participants the option to talk with a coach via phone or video is convenient, cost-effective and easy with the right technology. Health coaching is an integral part of workplace wellness strategy so if you are looking for an effective communication and engagement approach, coaching is a great option. Watch our Coaching Facilitator Tools video.
Message Boards - In our portal, we provide 'virtual message boards' that are forum-style communications. Users can create their own message boards for special interest groups and invite people to join.
Emails - emails are what most workplaces live and die by. I can't speak to all portals but with ours you can send individual and/or bulk emails to participants immediately or schedule in the future. You can even email a specific group of users based on health risks, their location or their team.
Posters & Print Materials - While it may feel a little 'old school', it's always a great idea to incorporate print communication materials as part of your wellness communications strategy. Hang vibrant posters in common spaces where employees hang out such as lunch rooms, corridors and photocopiers, etc. Create an edgy or fun postcard and distribute to your staff. If you have the budget, send a message to their home address via 'snail mail'. Most of us rarely receive mail anymore (unless it's bills) so it's nice to receive fun mail that spouses and children will see (especially if they are able to participate in your programs).
Pop-Up Messages - depending on your wellness technology, pop-up messages are great reminders and an effective way to promote an upcoming event or activity - Yoga in the lunch room at noon today everyone!
Text/SMS - most of us have phones that we keep permanently attached to our hand, hip or bag (yes, it's a sad state of reality) so remind users to get active, take action or send inspiring messages and updates via text. Reminder: You have a biometrics appointment in 20 minutes!
Department Meetings - it's common knowledge that executive buy-in is essential to the success of wellness programs. (Read Corporate Wellness Programs: What Leaders Need to Know, a CEO's Perspective or download our PowerPoint template to help you sell wellness to c-suite). Regular and ongoing dialogue about health and well-being needs to be part of every department manager and executive's vernacular and regularly mentioned in meetings.

Start off every meeting asking what your team did recently to be healthy?
Ask a team member to lead the group on easy exercises.
When you have performance reviews, do a walking meeting instead!

Quizzes, Polls & Surveys - Ask users for their feedback so you can include their invaluable ideas into your current or future programs. Engaging users in the overall process, increases buy-in and interest. (Hint: did I mention our portal can do this?) Do employees want boot camp sessions at lunch? or do they prefer walking clubs instead? Or both!
Weekly Health & Wellness Tips - Bite sized content is more likely to be read and appreciated. Communicate regularly (but not too often) with interesting articles, videos and tips. We do content differently than most portals out there giving you complete control - watch our Health Content Management video to learn more.
Speak in Their Language - if you have employees that speak languages beyond English, it's best for program engagement and participation to speak in their preferred language. Don't be limited by communicating in English-only. English, French, Spanish and simplified Chinese is standard for our platform but translating to other languages is easy too. If your workforce is diverse both in language and culture, be adaptable and flexible to incorporate their customs and preferences.
Discover CoreHealth's Communication Tools
Communications is our specialty, watch how we help you be a rockstar communicator:
Ready to Expand Your Communications Strategy?
Our solutions experts can help you take your communications to the next level. We would love to chat.
About CoreHealth Technologies
CoreHealth Technologies Inc. is a leading all-in-one corporate wellness platform trusted by wellness providers to power their health and wellbeing programs for 3+ million employees worldwide. At CoreHealth, we believe that developing the best employee wellness programs is all about giving providers the right code, design and access to best-in-class innovations. With the most customization, integrations and reliability of any software in its class, CoreHealth's powerful platform lets users focus on growing great wellness companies. For more information, visit the CoreHealth website or visit our YouTube Channel.
About The Author
CoreHealth Marketing
CoreHealth Technologies Inc. is a total well-being technology company trusted by global providers to power their health and wellness programs. Our wellness portals help maximize health, engagement, and productivity for 3+ million employees worldwide.