Webinar: Your Wellness Program's Nutrition & Diet Solution by Natures Food Solutions
Jul 27, 2017
In case you missed Nature's Food Solution's webinar on how you can incorporate personalized and dynamic health articles in your wellness program you've come to the right place! Nature's Foods can be found on CoreHealth's Partner Network and they could be the offering you're looking for to bring your program to the next level.
Nature's Foods unique and easy to use chronic disease focused digital platform help organizations improve health outcomes by linking disease and dietary needs based nutrition plans and recipes to affordable home delivered healthy foods.
Healthy eating barriers facing people today: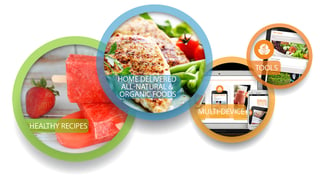 Time to find, shop and cook healthy foods, and manage diet
Access to real, whole fresh high quality foods
Knowledge

of what to buy and why, specific to ones needs

Cost

of traveling and buying healthy foods on a consistent basis
Content personalization and the comprehensive nutrition and weight management tracking, and enterprise level reporting tools drive awareness, engagement, and make healthy eating easy, affordable, and fun.
About CoreHealth Technologies
CoreHealth Technologies Inc. is the leading corporate wellness platform trusted by more than 1000 organizations, ranging from medium-sized businesses to Fortune 500 enterprises. At CoreHealth, we believe that developing the best employee wellness programs is all about giving wellness companies the right code, design and access to the latest innovations. With the most customization, integrations and reliability of any software in its class, CoreHealth's powerful platform lets users focus on growing great companies. For more information, explore the CoreHealth website.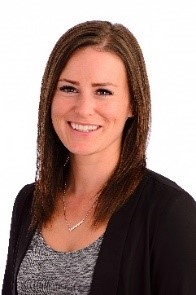 Andrea McLeod is CoreHealth's Sales and Marketing Magician who appreciates and promotes all aspects of a healthy lifestyle.