Webinar: Award Winning Health Articles by American Institute of Preventive Medicine
Jan 30, 2017
If you are looking to expand your health and wellness resources as part of your corporate wellness programs, AIPM provides essential education and tools to help employees progress through their journey to achieving better health and well-being.

American Institute for Preventive Medicine (AIPM) is an award winning provider of wellness programs and content. Providing fresh health education and tools are such an integral component to any wellness program. AIPM makes it easy to deliver.
HEALTHYLEARN LIBRARY
Watch this webinar to learn more about their HealthyLearn Library, a web-based resource to find articles and videos on health and wellness related topics.

HEALTHLIFE COACHING
Plus, AIPM also provides HealthLife Coaching which combines two approaches to achieve better outcomes - motivational interviewing and behavior modifications to maximize results.
WHO IS AIPM?
AIPM is one of CoreHealth's partners in workplace wellness. Their HealthyLearn Library and HealthLife Coaching are accessible via the CoreHealth corporate wellness platform.
ABOUT COREHEALTH TECHNOLOGIES
CoreHealth Technologies Inc. is the leading corporate wellness platform trusted by more than 1000 organizations, ranging from medium-sized businesses to Fortune 500 enterprises. At CoreHealth, we believe that developing the best employee wellness programs is all about giving wellness companies the right code, design and access to the latest innovations. With the most customization, integrations and reliability of any software in its class, CoreHealth's powerful platform lets users focus on growing great companies. For more information, explore the CoreHealth website.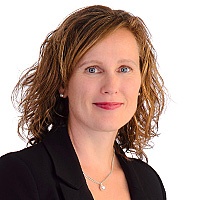 Cindy Danielson is CoreHealth's Marketing Maverick and team leader with a passion for connecting people and technology. In addition to marketing, she has experience as a Benefits Brokers, HR Professional and Project Manager. She loves sales and marketing process while leveraging systems such as Salesforce, Microsoft Dynamics CRM and HubSpot.