Webinar: Health Coaching and Cognitive Intervention by SelfHelpWorks
Feb 14, 2017
Have you ever had a habit that feels impossible to break? If you haven't tried health coaching and cognitive behavioral training, it can be a powerful tool to take control.
COGNITIVE BEHAVIOR TRAINING
Cognitive behavioral training (CBT) interventions are available for tobacco cessation, obesity and unhealthy eating, inactivity, stress, alcohol abuse and Type 2 diabetes management. CBT may give you the tools and support you need to finally break that impossible habit.
VIDEO SUPPORT AND COGNITIVE INTERVENTIONS
SelfHelpWorks' HD videos and PersonalCoach™ software work in harmony to deliver an engaging, personalized "live" health coaching experience.
The SelfHelpWorks cognitive interventions are designed to create contextual transformation using a process that is evidence-based, peer reviewed and clinically validated.
WHO IS SELFHELPWORKS?
SelfHelpWorks is the leading provider of video-based cognitive interventions for reducing population health risk. Their evidence-based online courses eliminate even the most deeply ingrained unhealthy habits at the lowest cost per successful intervention.
SelfHelpWorks is a CoreHealth partner in our wellness network. Their HD videos and PersonalCoach™ software are accessible via the CoreHealth corporate wellness platform.
ABOUT COREHEALTH TECHNOLOGIES
CoreHealth Technologies Inc. is the leading corporate wellness platform trusted by more than 1000 organizations, ranging from medium-sized businesses to Fortune 500 enterprises. At CoreHealth, we believe that developing the best employee wellness programs is all about giving wellness companies the right code, design and access to the latest innovations. With the most customization, integrations and reliability of any software in its class, CoreHealth's powerful platform lets users focus on growing great companies. For more information, explore the CoreHealth website.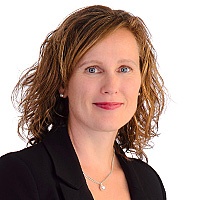 Cindy Danielson is CoreHealth's Marketing Maverick and team leader with a passion for connecting people and technology. In addition to marketing, she has experience as a Benefits Brokers, HR Professional and Project Manager. She loves sales and marketing process while leveraging systems such as Salesforce, Microsoft Dynamics CRM and HubSpot.