Top 15 Employee Health Coaches Ready To Help Your Workforce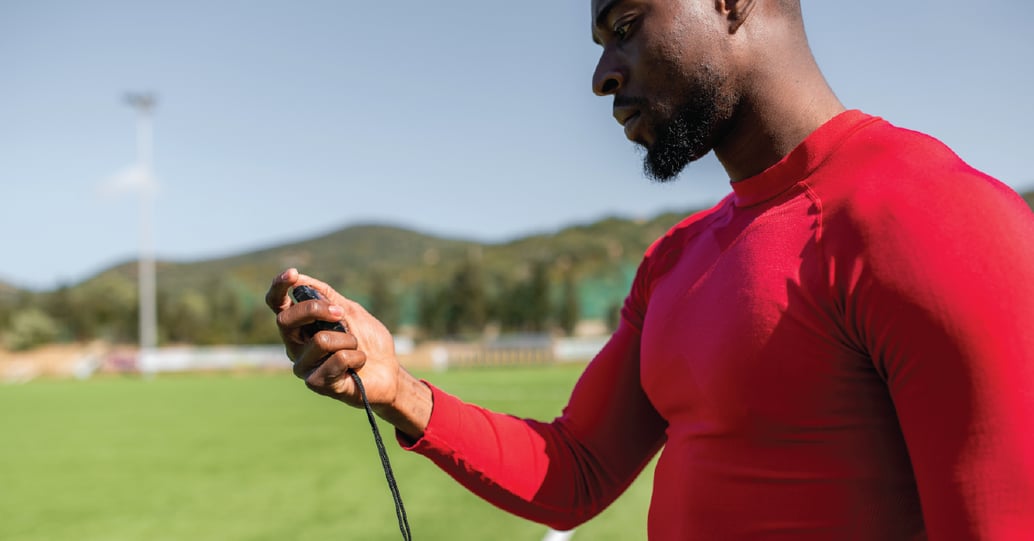 If you provide wellness programs already, you may be ready to take employee health support to the next level with health coaching. Get proven results with the help of the right health coach. Check out this list.
You likely have a lot of questions about employee health coaching. To help you with your research, check out our Complete Introduction to Employee Health Coaching that provides information about:
A Case for Employee Health Coaching
Why is Health Coaching Important?
What is Health Coaching?
How Does Health Coaching Work?
What Sets Health Coaching Apart?
Does Employee Health Coaching Really Work?
Who is Health Coaching For?

Getting Started with Coaching

How Much Does Health Coaching Cost?

Finding The Right Health Coach (which this post focuses on)
If you've done your due diligence and are ready to offer employees the services of a health coach, you've come to the right place. These 15 health coaches can help.
Top 15 Employee Health Coach Companies
In addition to the 15 we list below, you may also want to check out these helpful resources to find the right employee health coach for your workforce: Shortlister and WellSteps. You may see some overlap with these lists but also many differences. The ultimate goal is to help you find the perfect coach!
Please Note: The descriptors below have been either taken directly from each companies website, LinkedIn company page or from them directly.
Listed in alphabetical order:
1. American Institute for Preventative Medicine
The American Institute for Preventive Medicine (AIPM) is an award-winning provider of wellness programs and content. AIPM's HealthyLife Coaching, available via single sign-on through the CoreHealth corporate wellness software, combines two approaches to achieve better outcomes. Coaches are trained in both motivational interviewing and behavior modification to maximize results. This unique combination helps coaches to engage employees at a higher rate than using one technique by itself.
2. CareATC
CareATC Coaching is not a one-size-fits-all approach. Coaches customize their approach to generate the best health outcomes for each individual and to address important lifestyle issues like weight-loss, tobacco use, fitness and nutrition, while actively managing chronic conditions. Coaching programs are available through onsite group sessions, face-to-face onsite meetings, telephonic and video coaching. Using a three-phased approach - active, maintenance, and graduate - coaches can guide participants at a pace designed for optimal health outcomes.
3. Catalyst Coaching Institute
The Catalyst Coaching Institute is known as the industry leader for accredited, meaningful and prioritized coaching, with 100% of their coaches having completed the NBHWC-accredited coach certification. They can provide coaching as part of a comprehensive strategy but also often integrate their coaching into pre-existing platforms and programs for those organizations seeking best-in-class engagement. In addition, Catalyst also provides the CWC and MCWC wellness coach certifications, hosts the #1 evidence-based podcast for coaches (Catalyst Health, Wellness & Performance Podcast) and coordinates the premier coaching event of the year – the Rocky Mountain Coaching Retreat & Symposium. Catalyst is the coaching division of US Corporate Wellness.
4. CHC Wellbeing
Participants with CHC Wellbeing can get professional, personalized help with issues such as stress, sleep, nutrition, exercise, smoking and diabetes control.
5. Corporate Health Partners
Corporate Health Partners (CHP) offers their Prima package which includes Culture + Screening + Coaching. Prima is proven to improve the health and wellbeing

each of your employees, even as they age. It combines confidential biometric monitoring, personalized year-round coaching based on a participant's risk profile (High, Moderate, or Low), and engaging programs to create measurable, sustained results. Our team plans healthcare solutions for the company and each of its participating employees. Corporate Health Partners then provides onsite staff, tools, and support to ensure employee health improves year over year. Prima averages ~90% participation, and ~86% participant satisfaction. It is our most popular, comprehensive program.
6. HealthFitness
HealthFitness Coaching supports lifestyle management and condition management. They believe coaching is personal. It's about focusing on the path towards personal wellbeing. Their coaching model allows for the development of a coaching plan based around a participant's goals, challenges and aspirations.
Participants select areas of interest—such as weight management, condition management, physical activity, mindfulness, financial wellbeing, and more—and work on goals.
Participants are partnered with the right, credentialed coach to develop a personalized plan to increase healthy behaviors and decrease unhealthy behaviors.
Coaches offer frequent check-ins, support and problem solving through sessions and friendly nudges (email or texted messages).
7. HMC HealthWorks
HMC HealthWorks offers comprehensive wellness, EAP, work life and coaching programs. Their Health Coaches combine the use of evidence-based skillful conversation with clinical interventions and strategies to actively, and safely, engage participants in health behavior change. Coaches encourage, support and challenge participants to make consistent changes at optimal levels through a step-by-step approach:
Information Gathering – Participant provides health information through a health survey. The coach reviews and prepares for the initial call.
Initial Session – 60-90 minute session during which the coach and participant identify priorities, create a vision and set goals to produce a Personal Health Action Plan.
Follow-Up Sessions – Participant and coach review the Personal Health Action Plan, celebrate success, discuss obstacles and set goals for the next session.
Well-Managed – HMC health coaches do not stop engaging until a participant is "Well Managed", meaning they are meeting their goals and have the skills, resources and confidence to successfully continue on their path to living a healthier life.
8. Interactive Health
Sometimes employees need a little help to reach their health goals. Interactive Health's health coaching programs help participants set goals, make healthy choices, and make small health improvements that lead to big results. Their coaching programs include:
Condition outreach to address pre-diabetes, diabetes, metabolic syndrome, hypertension, and high cholesterol.
Emotional health coaching with licensed behavior health coaches that understand the mind-body connection.
Health Focus courses that covers topics from chronic conditions (diabetes, blood pressure, cholesterol) to lifestyle management (sleep, stress, tobacco use, cancer prevention) and more.
Onsite health coaching where participants can review their health screening results, discuss self-care and lifestyle interventions—setting goals and an action plan to achieve success.
Lunch and learns which can be provided virtually or in-person covering a variety of health and wellness topics.
9. LifeWorks by Morneau Shepell
Keep your people motivated and healthy with health coaching by LifeWorks. Coaching is available for smoking cessation, stress management, weight management, and sleep hygiene, as part of a comprehensive wellness solution.
10. Marquee Health
Marquee Health's innovative lifestyle management programs educate participants regarding the benefits of a healthy lifestyle and empower them to migrate through the 'Readiness to Change' continuum with the goal of implementing long-lasting healthful changes. Marquee's unique solution combines physical, emotional and financial health resources to assist members achieve optimal health. Coaching participants can work with health coaches telephonically, online, onsite or via Marquee's proprietary eConnect platform. eConnect allows participants to schedule video and web chat consultation sessions with Marquee coaches at their convenience.
11. SelfHelpWorks by Avidon Health
SelfHelpWorks takes a different approach to health coaching by streamlining coaching into pre-recorded live videos and step-by-step digital programming to create a coaching-like experience fit for each individual. All SelfHelpWorks programs employ an evidence-based cognitive behavioral training process derived from cognitive behavioral therapy (CBT) to create lasting behavioral change. The process is designed to break down the disempowering beliefs, thoughts and resulting emotions at the root of detrimental behavior patterns; and replace them with empowering cognitive responses that elicit permanent behavior change without the use of willpower. Participants can log on privately and conveniently 24/7 using an Internet-enabled computer, tablet or smartphone. SelfHelpWorks is also a CoreHealth marketplace partner.
12. Staywell
On the path to better health, we all need a little direction and encouragement. But that direction and encouragement is different from person to person. So, Staywell offers a range of coaching options to fit everyone's needs. Includes on-site coaching, supported coaching, individual coaching and group coaching.
13. Sterling Wellness Solutions
Sterling Wellness Solutions has options for onsite, online, and telephonic coaching. For the most impact, a registered nurse can provide onsite coaching. For maximum flexibility, certified health coaches can reach participants via internet or phone. They help participants commit to small, sustainable lifestyle changes using goal-setting techniques and a positive, personal approach for long-term results.
14. Wellness Coaches
Wellness Coaches is the largest, most highly developed, and experienced national provider of onsite coaching and related services. Their coaches have at least a 4-year bachelor's degree, and 70% hold a master's degree or advanced license. Their mission is to help companies improve the health and safety of their employee populations by working one-on-one with their employees to achieve large-scale and lasting health and safety behavior improvements.
15. Wellness Corporate Solutions
Wellness Corporate Solutions health coaches are registered dietitians with additional certifications in fitness, diabetes management, tobacco cessation, or weight management. These credentials create a unique health coach with the highest quality coaching skills and clinical knowledge in the industry.
Summary
Employee health coaching is a really helpful wellness program people value and appreciate because change is hard. Coaching helps motivate employees, keep them accountable and support them as they change their behaviors to ultimately achieve a healthier, happier self.
Our total well-being platform powers wellness programs for global providers and we're lucky to work with many of these top health coaching companies.
Need Health Coaching Software?
If you're a wellness and/or coaching provider looking for a wellness platform that enables you to create self-directed digital coaching programs and/or personalized coaching through video chat, group programs, and beyond, contact CoreHealth.
Also, check out this this 3-minute video to learn about CoreHealth's Coaching Tools:
About CoreHealth Technologies
CoreHealth Technologies Inc. is a total well-being technology company trusted by global providers to power their health and wellness programs. Our wellness portals help maximize health, engagement and productivity for 3+ million employees worldwide. We believe people are the driving force of organizations and supporting them to make behavior changes to improve employee health is in everyone's best interest. With the most flexibility, customizations and integrations of any software in its class, CoreHealth's all-in-one wellness platform helps grow great wellness companies. Simple to sophisticated, based on you. For more information, visit the CoreHealth website or YouTube Channel.
About The Author
CoreHealth Marketing
CoreHealth Technologies Inc. is a total well-being technology company trusted by global providers to power their health and wellness programs. Our wellness portals help maximize health, engagement, and productivity for 3+ million employees worldwide.