The State of Workplace Wellness Around the Globe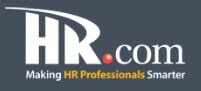 We surveyed wellness thought leaders around the globe and asked them for their views on the future of workplace wellness. Here is their forecast for the state-of-the-wellness-union for 2019.
This article was originally published as a cover story in the September 27, 2018 issue of HR.com Employee Benefits & Wellness Excellence.

The Forecast for the Future of Workplace Wellness
Unfortunately, cost savings and productivity are still the top health and wellness priorities for employers, but this is slowly changing.
Unfortunately, cost savings and increased productivity are still included in the top three priorities, although the respondents are optimistic this is slowly changing. Some reported that costs savings are a focus because of a lack of expertise in validating wellness programs, and the urge to measure return on investment (ROI) with traditional financial models, rather than with less tangible metrics such as workplace satisfaction and employee wellbeing.
Engagement, retention and prevention are also cited as key concerns in countries like Ireland, where the labour market has become more competitive. It is predicted that companies will need to look at ways in which they can differentiate themselves, with wellbeing programs and flexible work options being ways to attract and retain talent.
Senior Managers will become more involved in their employee's well-being programs but will need to "walk-the-walk".
Most respondents are optimistic senior managers will need to become more interested in their employee's wellbeing. They now realize the value of investing in employee health (and being recognized for this investment), but some feel there is much more work to be done. According to Laura Putnam, author of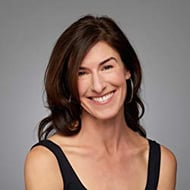 Workplace Wellness that Works (WILEY) and CEO of Motion Infusion, if a company has a stand-alone wellness program, as opposed to wellness just being infused in the culture, then wellness is probably not a priority. Senior Managers have to offer a corporate environment in which wellness is integrated.
She predicts that the most successful companies will offer a corporate environment where employees are engaged. She uses the example of Scott McGohan, CEO of McGohan Brabender who genuinely cares about his employees and they are engaged as a result. At McGohan Brabender, they have incorporated features such as a closet with games for kids, emphasizing their McGohan's value of family. These initiatives demonstrate that senior management is truly engaged, and goes beyond the "talk" of wellness. McGohan's advise, "Don't pretend like you care when your behavior shows you don't."
While black ink on the bottom line is still paramount, greater involvement in wellness programs by senior management must increase.
Most importantly, it's predicted that senior management will have to take greater responsibility for their employees' well being, regardless of bottom line results. Respondents felt management engagement in wellness programs will increase in the future and many already see an increase of time, energy, effort and resources being spent on workplace wellbeing. According to Putnam, there is no choice but to increase involvement. "There are too many serious mental health crises impacting everyone. It's real and happening at every level. This will force leaders to focus on mental health and wellness."
OK, but how will greater engagement be facilitated?
Views were mixed on how this will be attained in the future. To promote greater engagement by senior management, technology that projects outcomes on productivity, absenteeism, presenteeism, morale, etc. will illustrate return on investment. Others feel that these metrics are a moot point, and that the real success will be felt through accolades achieved by increased employee commitment to their employer, improved corporate reputation, and enhanced employer-of-choice status. According to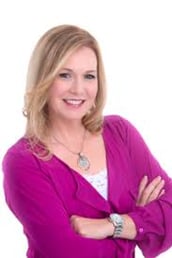 Pamela Dempster, BA, BScOT, CMWA, CCPE, of Dempster Wellness based in Atlantic Canada, there needs to be a greater integration between all departments of OHS, HR and Wellness, committees, corporate policy developers and health/wellness service providers working as a team to one holistic program. "We all have one common goal – to keep employees safe, healthy and well. We need to fill the gaps and stop the OHS in one silo, and the HR/Wellness in another silo, and have one large Health, Safety and Wellness Program," says Dempster.
Laura Putnam would like to see this taken a step further. "I would like to start moving well-being efforts outside of the silo of just benefits that cross all departments, to a model where wellness is an integral part of onboarding staff meetings and health & safety."
Workforce mobility is a global trend that could hinder employee wellness programs, as predictions that international travel will continue to increase.
A 2018 International Corporate Health Trends Report released a list of eight health trends that will likely impact the mobile workforce of the near future. According to the report, international travel will continue to increase despite natural and man-made threats to a mobile workforce. According to Robin Ali of The Consilient Consultancy in United Arab Emirates, this does not bode well for those who choose to work internationally and reside in other countries as expatriates. "There are approximately 85% expatriates in the UAE, and they tend to stay for just two or three years. This unfortunately leaves little incentive for employers to invest in the health and wellness of employees over the long term," says Ali.
The future will see a growing awareness of the importance of workplace culture and a greater understanding of individual wellness by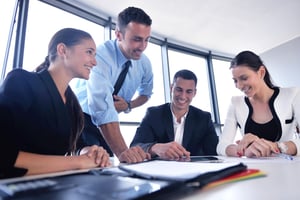 employees.
According to Putnam, there are two positive trends with the potential to impact the future. She has seen a growing awareness of the importance of culture, where senior management focuses on truly optimizing the environment vs. just offering standalone wellness programs. As well, there is a growing understanding that wellness is more than stopping smoking, losing weight and biometrics, but is more about being your best self. "Employers have an important role to play in helping people to live a better life through improved social well-being, healthier well-being and community well-being," says Putnam. And that is good news for employees, their families, and for corporations.
About CoreHealth Technologies
CoreHealth Technologies Inc. is the leading corporate wellness platform trusted by more than 1000 organizations, ranging from medium-sized businesses to Fortune 500 enterprises. At CoreHealth, we believe that developing the best employee wellness programs is all about giving wellness companies the right code, design and access to the latest innovations. With the most customization, integrations and reliability of any software in its class, CoreHealth's powerful platform lets users focus on growing great companies. For more information, contact CoreHealth or explore the CoreHealth website.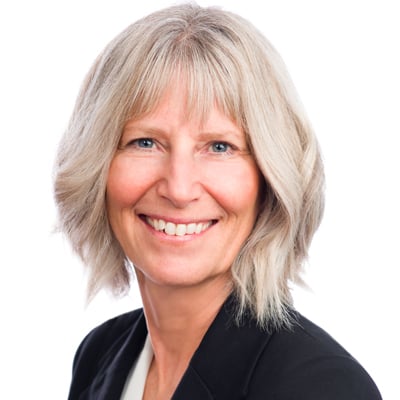 About The Author
Anne Marie Kirby
Anne Marie Kirby is the Founder and Managing Director of CoreHealth Technologies. Recognized as a leading female entrepreneur by national awards panels, Anne Marie has been at the forefront of health and wellness innovation - leading the team in developing sophisticated corporate wellness technology that empowers the wellness innovators of tomorrow.