Proactive Health and Wellness is Focus for World Health Day on April 7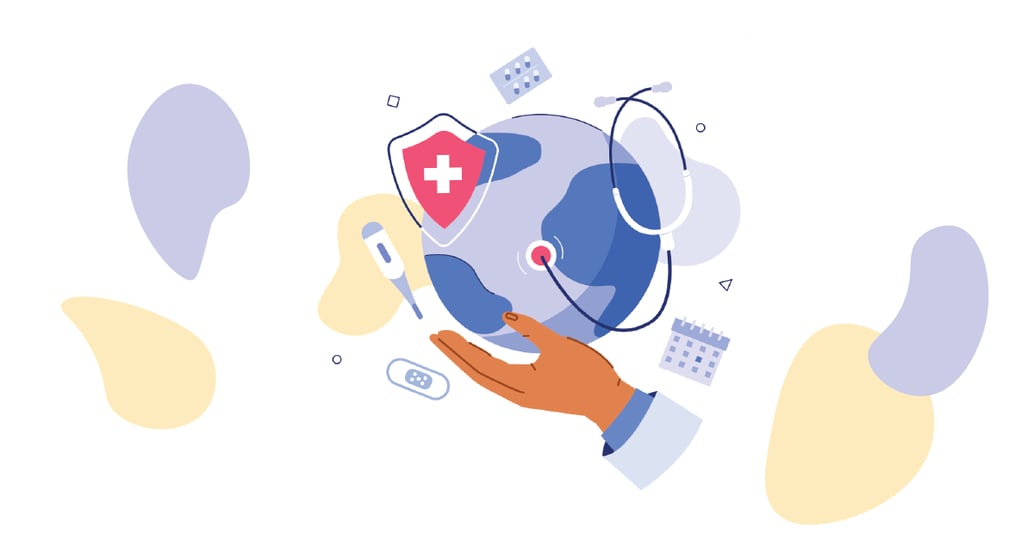 World Health Day is an important day to bring awareness to how many people struggle with their health and how a proactive health and wellness approach can help bring sustainable change.
World Health Day brings important attention to the fact that millions of people are unable to effectively access essential health services even in first-world countries. Overall the outlook on worldwide health right now can seem pretty bleak. Depression is the leading cause of ill health and disability worldwide. Obesity and diabetes rates are skyrocketing. Substance abuse and mental illness claim thousands of lives a year.
Using Proactive Health and Wellness to Bring Sustainable Change
Some of the World Health Day key messages for this year are around universal health care:
Universal health coverage is about ensuring all people can get quality health services, where and when they need them, without suffering financial hardship.
Universal health care is key to people's and nations' health and well-being.
Making health services truly universal requires a shift from designing health systems around diseases and institutions towards health services designed around and for people.
The last point rings very true with wellness and could be an opportunity to take a step back and realize this could be a good time to look at health differently, especially for developed countries that we are lucky to call home.
Historically our healthcare systems have been designed to treat disease and not prevent them. Health promotion and disease prevention through healthy lifestyle changes are not always supported in our healthcare system, where the medical focus is primarily on medications and medical procedures.
The same goes for health in the workplace. Waiting for a problem to exist and then offering a solution to that problem leads to a disengaged and unhappy workforce.
In order to inspire a physically and mentally healthy workforce, a proactive approach is wise. Gone are the days where a depression hotline is good enough; we live in a highly stressful, complicated society and waiting for an employee to be depressed, and then waiting for them to call (if they even decide to do so) simply doesn't provide an adequate solution.
Being proactive in how you promote employee wellness can help you obtain better results from your wellness program and overall health of your organization. It's just one of the ways to set employees up for wellness success.
Here are some ideas for proactively promoting healthy lifestyles in the workplace.
1. Promote Caring as a Shared Value Among the Organization and Employees
Caring is an integral component of an organization when individuals understand and care for the values and situations of other individuals and groups. It is demonstrated every day by expressing and accepting caring in our personal and professional relationships. When employees feel the organization is the best possible place for them to work and senior leader feel the employees are the organization's most valuable resource then there is a respective sense of caring.
2. Cultivate a Culture of Health in Your Organization
Health and wellness used to be considered the sole responsibility of employees - but things are changing. More employers realize the role they can and should play in encouraging and enabling employees to improve their own health and well-being by cultivating a healthy organization. Organizations need to embed overall well-being into their policies and programs and give employees the right environment and tools — such as healthy food choices in the cafeteria and fitness trackers that monitor activities — to empower and engage them.
3. Use Effective Communications Through Tailored Messaging
People are bombarded with advertising messages all day every day. In the highly competitive world of marketing, consumer segmentation models known as psychographics have been a key component in communications. In order to get health and wellness messages across effectively, an effective communications system that is tailored to reach each type of individual personality will see engagement levels rise and more positive rewards from their employee wellness programs.
Questions?
If you have any questions or would like more information on how you can utilize workplace wellness technology to develop a proactive approach to health and wellness contact us!
About CoreHealth Technologies
CoreHealth Technologies Inc. is the leading corporate wellness platform trusted by wellness providers for more than 1000 organizations, ranging from medium-sized businesses to Fortune 500 enterprises. At CoreHealth, we believe that developing the best employee wellness programs is all about giving wellness companies the right code, design and access to the latest innovations. With the most customization, integrations and reliability of any software in its class, CoreHealth's powerful platform lets users focus on growing great companies. For more information, explore the CoreHealth website.