CoreHealth Health Podcast - Episode 2 with Dr. Elia Gourgouris
Nov 17, 2017
John and Jeff interview Dr. Elia Gourgouris, author of The 7 Paths To Lasting Happiness, and President of the Happiness Foundation in this health podcast. He also has a new show called Cash Cowboys.
Every 4 months our very own Jeff Goreski and John Dyck will be recording a podcast, aptly named the Jeff and John Podcast, or the John and Jeff Podcast depending on who you ask! Expect a few laughs along the way and to walk away from each episode a little wiser on trending health topics and wellness news.
Tune in for your chance to win an autographed copy of Dr. Gourgouris' book!
Listen to Podcast #2 with Dr. Gourgouris
Our Previous Podcast
If you missed our last health podcast, Jeff and John interviewed Sarah Jackson, the first woman to finish the Trans Canada Trail – an impressive feat! For those of you that don't know, the cross-Canada trek from Victoria, BC to St. John's, Newfoundland covers 12,000 klm and is no walk in the park.
Thanks to Our Podcast Sponsor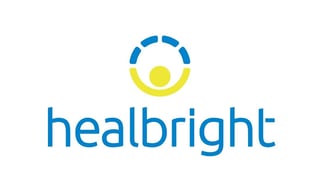 Healbright has been called "The Lynda.com of Therapy" and offers hundreds of videos led by mental health professionals. Healbright's mental wellness programs make the insights of therapy accessible and stigma-free to promote peak mental well being in the workplace. Healbright is an invaluable tool to promote mental health in the workplace and is now available in conjunction with the CoreHealth corporate wellness platform.
Future Health Podcasts
As Jeff and John continue to explore hot new topics in the health and wellness industry, be sure to watch for new recordings posted under the resources section of the CoreHealth website here.
Podcast Questions? Email Jeff and John at podcast@corehealth.global
About CoreHealth Technologies
CoreHealth Technologies Inc. is the leading corporate wellness platform trusted by wellness providers for more than 1000 organizations, ranging from medium-sized businesses to Fortune 500 enterprises. At CoreHealth, we believe that developing the best employee wellness programs is all about giving wellness companies the right code, design and access to the latest innovations. With the most customization, integrations and reliability of any software in its class, CoreHealth's powerful platform lets users focus on growing great companies. For more information, explore the CoreHealth website.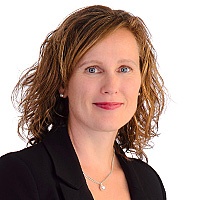 Cindy Danielson is CoreHealth's Marketing Maverick and team leader with a passion for connecting people and technology. In addition to marketing, she has experience as a Benefits Brokers, HR Professional and Project Manager. She loves sales and marketing process while leveraging systems such as Salesforce, Microsoft Dynamics CRM and HubSpot.