CoreHealth Health Podcast - Episode 1 with Sarah Jackson
Sep 20, 2017
Growing weary of your workout playlist? Try a CoreHealth health podcast. In this episode, CoreHealth interviews Sarah Jackson, the first woman to finish the Trans Canada Trail.
Every 4 months our very own Jeff Goreski and John Dyck will be recording a podcast, aptly named the Jeff and John Podcast, or the John and Jeff Podcast depending on who you ask! Expect a few laughs along the way and to walk away from each episode a little wiser on trending health topics and wellness news.
Listen to Podcast #1 with Sarah Jackson:
For their first episode Jeff and John interviewed Sarah Jackson, the first woman to finish the Trans Canada Trail – an impressive feat! For those of you that don't know, the cross-Canada trek from Victoria, BC to St. John's, Newfoundland covers 12,000 klm and is no walk in the park.
In case you missed it here is an overview of their discussion and questions.
The Latest in Wellness News
A 2012 study done in Alberta concluded that an estimated total proportion of cancer cases in 2012 could be attributed to a set of 24 modifiable lifestyle and environmental risk factors. The largest proportion of cancers were estimated to be attributable to tobacco smoking, physical inactivity and excess body weight.
Interview Questions with Sarah Jackson – the 1st Woman to Hike the Trans Canada Trail
Did you do anything special to train for this Trans Canada adventure?
What did your diet primarily consist of on the trail? Was there any strategy for what types of foods you ate (high in fat, carbs, etc.)?
Did you do any stretching at the start/end of your day on the hike?
How much water did you drink each day?
How many km's on average did you hike every day? (or approx. hours per day)
Did you listen to music while you were hiking or hike in silence? If music, what songs/artists did you listen to the most?
Was there ever any point that you wanted to quit or give up? If so, what happened?
If you could have brought one celebrity along with you on the trek, who would it be and why?
On the trail, if you had to choose between eating worms or beetles to avoid starvation which would you choose? Why?
Take us through a typical day on the trail spiritually/emotionally…How do you think you grew (as an individual) from this experience?
Did you sustain any injuries during the trek? What impact did they have and how did you work around it?
Did you have any interesting animal encounters during the trek?
What would you tell other aspiring athletes who are considering some sort of extreme undertaking?
Do you have any plans currently for another long trek? If so, where? If not, where do you think you would like to go next?
If people would like to learn more about your journey, where can they go?

Learn More about Sarah Jackson's Journey
CBC News Feature:Sarah Jackson has walked 5000 kilometres — from Victoria to Thunder Bay
Interested in hearing more health podcasts by CoreHealth?
Thanks to Our Podcast Sponsor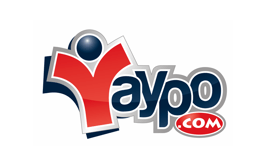 Yaypo5 is a light, activity-based, 5-minute wellness video delivered twice every business day by email. Participants can follow the program without having to change anything about their existing routines. It's best suited for people who sit for long periods of the day. Yaypo5 is now available in conjunction with the CoreHealth corporate wellness platform.
Future Podcasts
As Jeff and John continue to explore hot new topics in the health and wellness industry, be sure to watch for new recordings posted under the resources section of the CoreHealth website here.
Questions? Email Jeff and John at podcast@corehealth.global
About CoreHealth Technologies
CoreHealth Technologies Inc. is the leading corporate wellness platform trusted by wellness providers for more than 1000 organizations, ranging from medium-sized businesses to Fortune 500 enterprises. At CoreHealth, we believe that developing the best employee wellness programs is all about giving wellness companies the right code, design and access to the latest innovations. With the most customization, integrations and reliability of any software in its class, CoreHealth's powerful platform lets users focus on growing great companies. For more information, explore the CoreHealth website.