Commitment to Corporate Wellness and Community
Dec 14, 2016
CoreHealth employees are committed to our community and created a 'hug in a bowl' through the Kelowna Soup Sisters. Learn how you can incorporate charity with your wellness programs.
In October, the CoreHealth team volunteered to make soup through a wonderful organization - the Kelowna Soup Sisters. Soup Sisters is all about warming the bellies and souls of those who need support.
Hug in a Bowl
We learned that our soup would be donated to youth at risk staying at the Okanagan Boys and Girls Clubs - Youth Shelter Overnight Program.
Our team had alot of fun chopping, seasoning and brewing our variety of soups - the whole experience was meant to warm the bellies of others but resulted in warming our hearts as well. As a technology company powering corporate wellness programs for organizations around the globe, we just knew this was a trend we wanted to continue.

So much so that it prompted us to ask "what else can we do for the Shelter?" Jenn Paquette, the leader of the Youth Housing Support Program, provided us with a 'wish list' of items the youth could use. Since winter was fast approaching, hats, warm socks, mitts along with toiletries were top of the list.
The CoreHealth Team Delivered!!!
The team collectively pitched in from their personal pocketbooks and made donations of cash, backpacks and good wishes.
ENGAGE EMPLOYEES IN COMMUNITY
We are seeing more customers incorporate giving into their corporate wellness programs with great success. A global health and care organization launched a wellness challenge that got people moving while giving back to the community. Employees got fit, had a lot of fun, and non-profit organizations like Unicef and local charities benefited too. Talk about paying it forward!!!
COMBINE WELLNESS & COMMUNITY
The CoreHealth corporate wellness platform makes it easy to combine wellness and the community. Contact us and we'll tell you how.
We are already planning our next community-based team building event and hope you will too.
Check out 3 websites to help you find volunteer opportunities.
KELOWNA COMMUNITY-BASED ORGANIZATIONS
Soup Sisters - a non-profit charitable social enterprise dedicated to providing comfort to women, children and youth through the making, sharing and donating of soup.

Okanagan Boys & Girls Clubs - their mission is to provide a safe, supportive place where children and youth can experience new opportunities, overcome barriers, build positive relationships, and develop confidence and skills for life.
ABOUT COREHEALTH TECHNOLOGIES
CoreHealth Technologies Inc. is the leading corporate wellness platform trusted by more than 1000 organizations, ranging from medium-sized businesses to Fortune 500 enterprises. At CoreHealth, we believe that developing the best employee wellness programs is all about giving wellness companies the right code, design and access to the latest innovations. With the most customization, integrations and reliability of any software in its class, CoreHealth's powerful platform lets users focus on growing great companies. For more information, explore the CoreHealth website.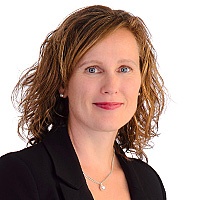 Cindy Danielson is CoreHealth's Marketing Maverick and team leader with a passion for connecting people and technology. In addition to marketing, she has experience as a Benefits Brokers, HR Professional and Project Manager. She loves sales and marketing process while leveraging systems such as Salesforce, Microsoft Dynamics CRM and HubSpot.