Community Health Systems: Get Started Providing Employee Wellness Programs to Local Business – FREE Checklist
Apr 10, 2018
Businesses are asking for more preventative health programs for their employees and are looking to their local health community for help. This checklist helps health systems identify the things to consider.
As a wellness technology company, we have experienced a significant increase in interest from community health systems looking for a wellness portal to power in-house health and wellness programs for their own employees AND with the capability to re-brand and re-sell the portal to local employers for their workforce's.
From our perspective, this totally makes sense.
Health Systems Are In a Great Position
Health systems already have an army of in-house health and wellness resources, medical experts and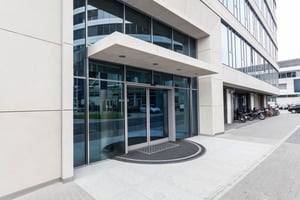 facilities at their disposal. PLUS, people living in the community are already familiar with local health clinics, hospitals and organizations. By virtue of being community-based, health systems already have a head start at promoting health and wellness via local businesses.
The health systems we work with said the business community were asking for additional health and wellness programming, which puts health systems in a positive position.
So, how does a community health system go about expanding their in-house employee wellness programs to local employers and their staff?
Resources to Learn From
One of the best ways to learn about doing something new, is to learn from those that are already doing it.

In addition to our Getting Started Checklist, here are three resources developed from the insights shared by other health systems that have successfully expanded into their local business community as a corporate wellness vendor:
Part one

– Case Study: Community Health System a Pioneer at Delivering Workplace Wellness to Local Businesses

Part three

– Resources to Help Health Systems, Hospitals & Health Facilities Grow Wellness Revenue
The case study features MercyCare Business Health Solutions and provides an excellent example of how hospitals and local health care centers have the potential to expand their reach of influence in their communities by offering their internal health services to local employers through corporate wellness. This increases wellness in the local area and opens another revenue channel.
Getting Started in the Community
There are many factors to consider as you prepare to expand your programs beyond your own health system employees. Below are some things to think about and plan for as you get started. This valuable insight was shared by some of the community health systems we work with.
Download the complete checklist to delve deeper into each of the following:
Leadership Buy-In
Identify Wellness Leader(s) to drive the new Business Wellness Division
Develop Your Business Plan
Don't focus exclusively on ROI
Prepare in Advance for Client Billing
Expect Some Bumps
Start in Stages
Purchase the Right Wellness Software
Summary
Health systems expanding into the world of delivering corporate wellness programs to the local business community are already in a great position as you can leverage your existing brand recognition along with access to an abundance of medical experts. Do your research, prepare your business plan, secure the human and financial resources you need, be flexible and choose the right wellness software and you are on the road to success.
Ready for a Wellness Portal?
If you think you're ready to investigate wellness technology companies, discover these 8 Sites to Help Corporate Wellness Companies Find a New Wellness Portal or contact us.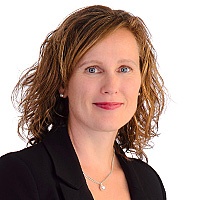 Cindy Danielson is CoreHealth's Marketing Maverick and team leader with a passion for connecting people and technology. In addition to marketing, she has experience as a Benefits Brokers, HR Professional and Project Manager. She loves sales and marketing process while leveraging systems such as Salesforce, Microsoft Dynamics CRM and HubSpot.