Attend Discussion on Global Data Privacy in Corporate Wellness Software
Apr 18, 2016
If you are attending the 2016 Art & Science of Health promotion conference, sponsored by Welcoa, and want to learn about corporate wellness software, global data privacy and security, let's meet.
CoreHealth Technologies is hosting a Making Connections session at the Welcoa-sponsored Art & Science of Health Promotion conference next week in Orlando discussing global data storage and privacy.
Who: Those interested in global data privacy, storage and security pertaining to personal information stored for corporate wellness.

What: Connect with Anne Marie Kirby, CEO of CoreHealth Technologies, for a glass of wine in the Hilton John Ts Lounge, to "bring out the truth" on the benefits and concerns of storing data from (and in) various countries around the world.

When:

April 28, 2016 @6-7pm
Interested in Learning More about Data Security?
Check out our security blogs or contact a CoreHealth Security Expert.
ABOUT COREHEALTH TECHNOLOGIES
CoreHealth Technologies Inc. is the leading corporate wellness platform trusted by more than 1000 organizations, ranging from medium-sized businesses to Fortune 500 enterprises. At CoreHealth, we believe that developing the best employee wellness programs is all about giving wellness companies the right code, design and access to the latest innovations. With the most customization, integrations and reliability of any software in its class, CoreHealth's powerful platform lets users focus on growing great companies. For more information, explore the CoreHealth website.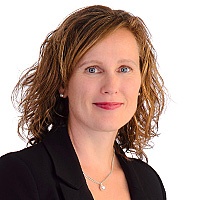 Cindy Danielson is CoreHealth's Marketing Maverick and team leader with a passion for connecting people and technology. In addition to marketing, she has experience as a Benefits Brokers, HR Professional and Project Manager. She loves sales and marketing process while leveraging systems such as Salesforce, Microsoft Dynamics CRM and HubSpot.