5 Ways Workplace Wellness Program Providers Track Engagement & Impact
By Your Friends in Health at CoreHealth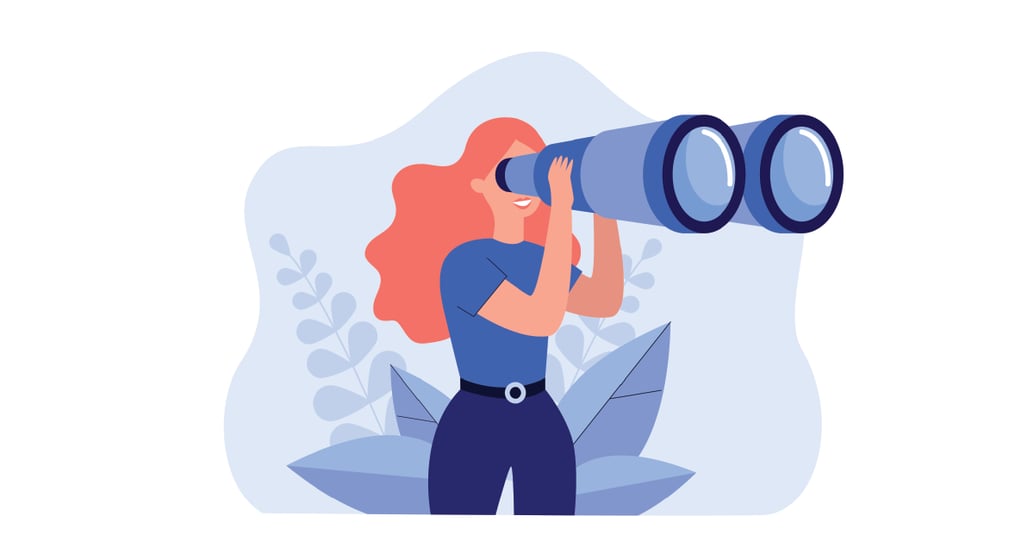 Tracking engagement of workplace wellness programs can be challenging so we compiled 5 ways top wellness companies use qualitative and quantitative tracking to gauge the impact of their programs.
We all have a basic understanding of what it means to be well, but it can be challenging to measure just how well we're doing, and how that influences our health over time. It is, therefore, no surprise that measuring the impact and engagement of health and wellness programs can be a challenge for wellness companies. Luckily, there are now several tried and tested methods that have been devised by top wellness companies to measure their program outcomes. Below, we'll review 5 of these approaches so you can work with employers to get an accurate idea of the impact of your workplace wellness programs.
1. Pulse Surveys
Pulse Surveys are short, frequent surveys that occur every month or quarter that track the same aspect of a person's experience over time. For example, with workplace wellness programs, a pulse survey can ask 5-10 questions about how people feel at work, how they feel about the wellness program, and if there's anything they'd like to change.
In your pulse surveys, we recommend working closely with employers to combine both open and closed questions, as this can help you gain qualitative and quantitative feedback from their employees. Employee feedback can give you valuable insights into your workplace wellness programs and whether they're having a positive impact. This can allow you to modify a program based on what is or isn't working for a given client, or to evolve your overall programs. For question ideas, view Snacknation's blog Everything You Need to Launch a Kick-Ass Employee Wellness Survey. CoreHealth's wellness platform also enables you to easily conduct surveys.
We recommend surveying as often as you are able to take action on the results. According to Didier Elzinga, Culture Amp's CEO, "The most typical reason people don't want to fill out your survey is because you haven't done anything since the last one. They don't have survey fatigue; they have lack-of-action fatigue."
2. Interviews
If you're looking for an in-depth understanding of program impact, interviews and one-on-one meetings with employers and employees are a great way to get deeper insights. By working with employers to have regularly scheduled meetings with employees, you can gain insight into employee feelings about specific aspects of your programs, their personal health goals, and how their wellness programs are going overall.
Interviews are more time-consuming than surveys, but getting input from private conversations allows you to gain more details about specific issues raised in conversation. It's also an excellent way to probe into any issues you discover during pulse surveys that may be affecting rates of engagement.
3. Employee Net Promoter Score
Although Net Promoter Scores were introduced to measure customer satisfaction, they can be adapted to measure employee engagement and health outcomes from wellness programs as well. By asking employees how likely they are to recommend a wellness program to a friend or colleague, it can give wellness companies a good understanding of how employees feel about a program's effectiveness.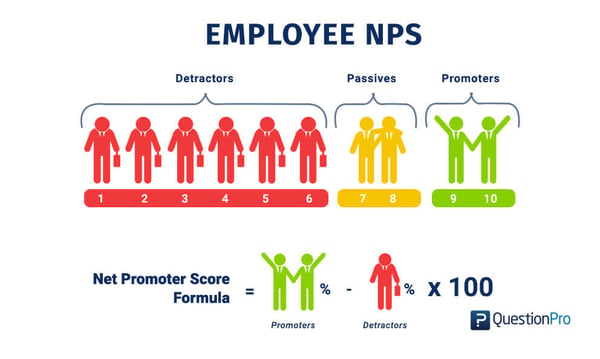 These or similar customized questions (depending on the client) are generally answered from a scale of 0 to 10. Anyone who answers 0 to 6 is considered a detractor, those who answer 7 to 8 are passive, and those who answer 9 to 10 are promoters. If you want to measure the levels of engagement and impact of workplace wellness programs, assess your NPS score with a given client and track whether it improves over time.
4. Employee Absenteeism Rate
According to the American College of Occupational and Environmental Medicine, promoting a healthier workforce can improve productivity and workplace morale, and lead to reduced absenteeism and turnover. The Health Affairs Organization even cited that, for every dollar spent on wellness programs, absenteeism costs fall by about $2.73.
To measure the effectiveness of workplace wellness programs, your client organizations can begin measuring employee absenteeism rates now and see if rates improve over time.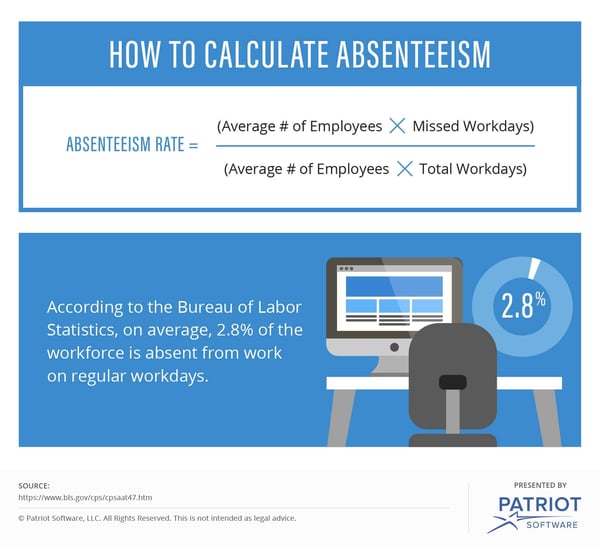 An International Foundation of Employee Benefit Plans survey found that out of all employers that offer and measure wellness efforts, more than half saw a decrease in absenteeism. If you're finding that your wellness programs are not giving you the results expected, you can use pulse surveys and interviews to find out why.
5. Health Insurance Costs
According to the US Chamber of Commerce's report "Winning with Wellness", more than 60% of survey respondents reported that workplace wellness programs reduce their organization's healthcare costs. The report estimated that wellness programs could lead to an ROI of between $1.50 to $3 per dollar invested over 2 to 9 years.
If you want to get an idea of the ROI of your client organizations' workplace wellness programs, we suggest you encourage them to measure health insurance costs over time. They can track in-patient costs, out-patient costs, use of prescription drugs, and employee frequency of use of healthcare services to see whether your wellness programs are making an impact on employee health.
Your wellness technology should enable you to track and measure program ROI. Read the Fear of Reporting Wellness Program ROI if you aren't sure what and how to measure or contact us.
Summary
While it can be difficult to measure the level of engagement and impact of workplace wellness programs, there are a range of useful approaches that can give you a fairly good idea of the impact these programs have on your bottom line and on employee well-being. From pulse surveys, one-on-one interviews, employee net promoter scores, and absenteeism rates, to health insurance costs, these 5 different approaches cover a broad spectrum of qualitative and quantitative data your company can use to continue evolving your programs.
We recommend leveraging several different approaches to track both the short-term and long-term benefits of your workplace wellness programs.
Implement Effective Programs Today
If you're interested in learning more about how we can help you implement effective wellness programs using cutting-edge technology to grow your business, contact us now!
If you enjoyed this article, please share it with your social network.
About CoreHealth Technologies
CoreHealth Technologies Inc. is a total well-being technology company trusted by global providers to power their health and wellness programs. Our wellness portals help maximize health, engagement and productivity for 3+ million employees worldwide. We believe people are the driving force of organizations and supporting them to make behavior changes to improve employee health is in everyone's best interest. With the most flexibility, customizations and integrations of any software in its class, CoreHealth's all-in-one wellness platform helps grow great wellness companies. Simple to sophisticated, based on you. For more information, visit the CoreHealth website or YouTube Channel.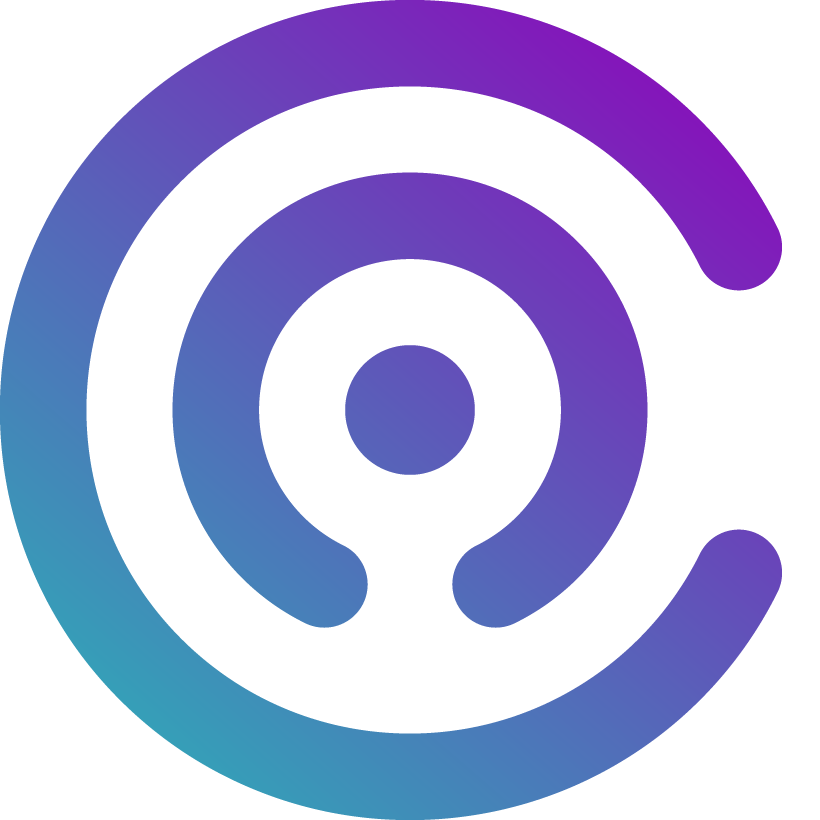 About The Author
Your Friends in Health at CoreHealth
CoreHealth by Carebook's Health and Wellness Team works hard to bring our readers informative and research validate health and well-being blog articles and resources that support your workplace wellness culture and wellness technology purchase decision.