Employee Mental Health Assessments – A Powerful Wellness Tool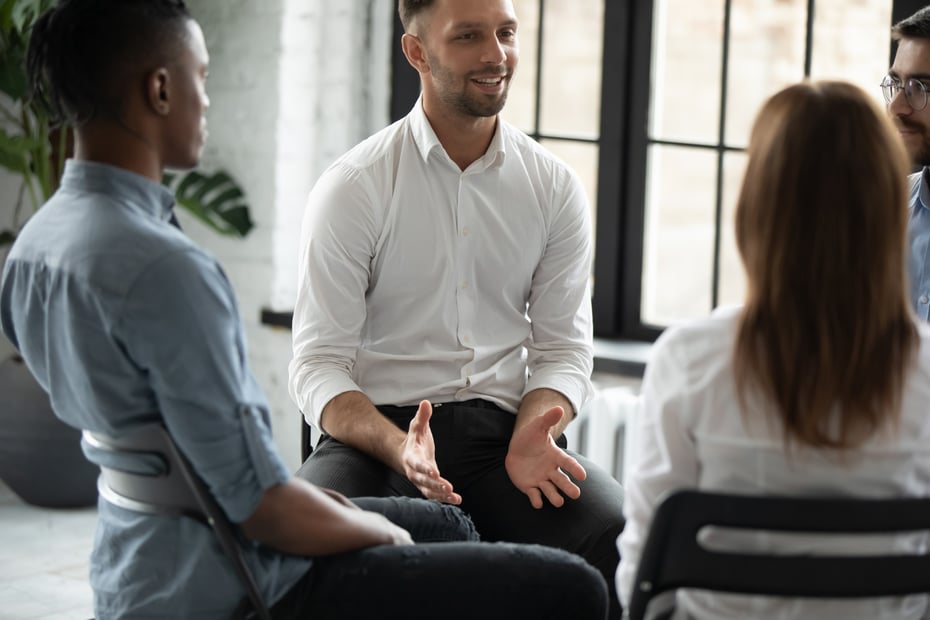 Employees want - and need - mental health support. Whether we realize it or not, mental health impacts each and every one of us, directly or indirectly. Mental health assessments are a tool that allow employers to understand, and better help, their workforce, and connects employees to relevant benefits and resources.
Impact of Employee Mental Health
It's well documented that the global events of the last few years have resulted in a sharp decline in employee mental well-being. The impact continues to make a difference: higher than average numbers of employees have been quitting or stepping back from work, so much so that the events are given names: The Great Resignation and "quiet quitting." While employers are struggling to attract and retain top talent, many have realized that job hunters are considering corporate well-being benefits and company culture as major factors in the decision to accept a job. What can employers offer to meet the demand? A multidimensional approach to mental health support in the workplace, and a work culture that is conducive to mental health and physical well-being.
Employees and Work-Related Stress
According to the American Psychological Association, over 80% of job seekers say an organization's mental health culture and benefits are important factors when deciding whether to accept a job. And much of that stems from one issue: stress. Unmanaged work-related stress can contribute to burnout, anxiety, depression, higher absenteeism, higher turnover, and more.
The statistics are staggering:
83% of US workers experience work-related stress

25% say their job is the number one stressor in their lives

76% report that workplace stress affects their personal relationships
The main causes of workplace stress are workload

, interpersonal issues

, juggling work and personal life

, and job

security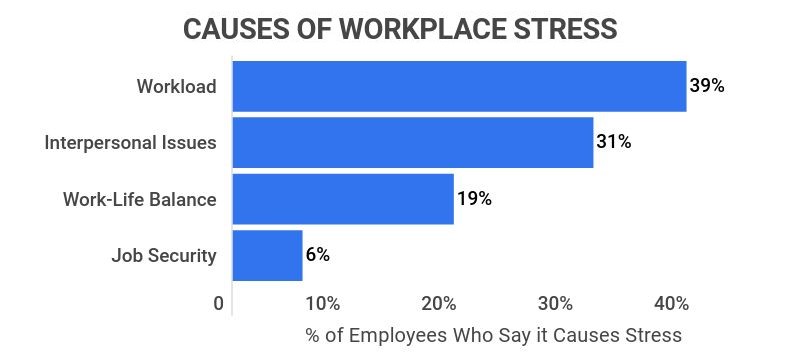 Unmanaged work stress can lead to problems for the employee and employer, including decreased job performance, higher absenteeism, poorer communication with coworkers, and lower engagement, among other issues, according to the CDC.
Identifying Mental Health Risks
The most effective way to start (or improve) the process of employee mental health support is through a mental health risk assessment. These surveys can be easily distributed online to populations of any size. After taking the assessment, employees immediately receive personalized feedback and guidance. They can also be directed to specific, relevant resources.
Organizational leaders are increasingly turning to mental health assessments to better understand and serve their people. For example, the University of Connecticut recently announced that they will offer a mental health risk assessment to all incoming students. A representative said, "A lot of students are living with undiagnosed mental disorders and so it's very important that there's a bridge between the resources [...] and the students."
Benefits of Early Intervention
Health risk assessments in general provide early warning of potential health issues. The positive impact of early intervention can also lead to a greater chance of cost savings for an organization. It benefits the population and the organization.
Data from health assessments give wellness managers insight into employee mental health standing and underlying influences. That information can inform which programs and resources to provide to effectively support the workforce, as part of an overall corporate wellness program. Employees will be empowered to better understand their own mental health, and be guided to participate in health programming specific to their needs.
Providing Support and Resources for Your Population
Employers are increasingly expected to give employees a multidimensional approach to mental health support. This includes a comprehensive employee corporate wellness program, with the right tools and resources to maintain employee mental well-being, that encourage physical activity and a well-balanced diet, and beyond, like financial wellness and improved social support.
It's important for organizations to identify and support members of the population who need assistance with mental health issues. Employees who experience mental health concerns often suffer in silence. However, if an employer is engaged in promoting mental health resources in the workplace, it can often encourage employees to ask for help. One of the key aspects of a supportive workplace culture is engaged supervisors and co-workers who encourage positive mental health practices and do not fuel negative mental health stigmas. It also includes a positive workplace culture that supports a healthy work-life balance.
Looking for Other Health Assessment Options?
Top employee health assessments provide actionable data to inform effective wellness programming. With information about their population, wellness managers can effectively design targeted programming, and have baseline data to monitor success. CoreHealth Checkpoint's comprehensive, modular assessments give essential insights into the health and productivity of the workforce to minimize future risks and maximize health program results.
Looking for Mental Health Resources?
CoreHealth's network partners offer a scientifically-validated mental health assessment that helps drive targeted intervention to support employee growth and resilience.
About CoreHealth
CoreHealth by Carebook is a total well-being company trusted by global companies to power their health and wellness programs. Our wellness portals help maximize health, engagement, and productivity for over 3.5 million employees worldwide. We believe people are the driving force of organizations and supporting them to make behavior changes to improve employee health is in everyone's best interest. With the most flexibility, customizations, and integrations of any software in its class, CoreHealth's all-in-one wellness platform helps achieve great wellness outcomes.
From simple to sophisticated, it's up to you. For more information, visit the CoreHealth website.