Workplace Mental Health Assessments – A Powerful Wellness Tool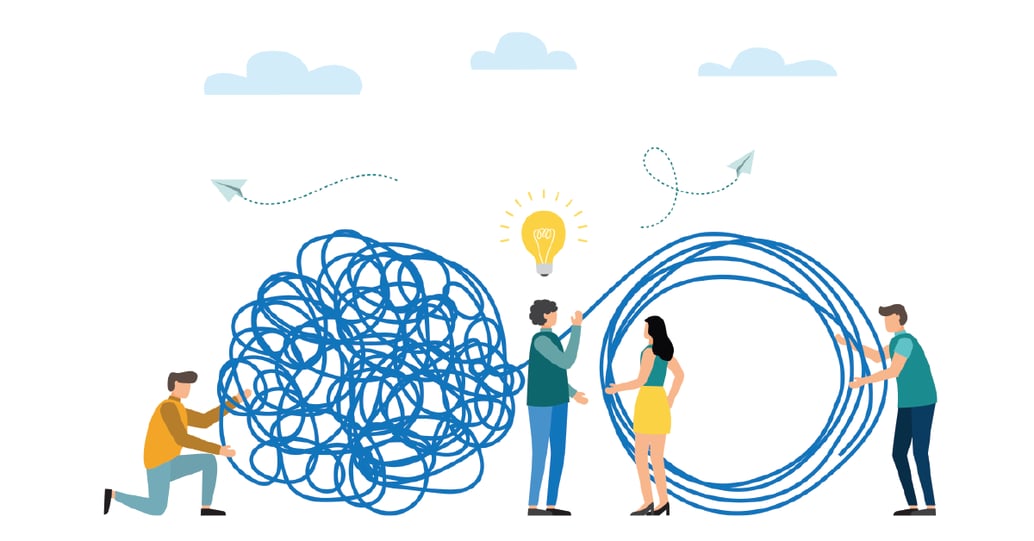 Psychological wellbeing and physical health are fundamentally linked. Whether we realize it or not, mental health impacts each and every one of us - directly or indirectly. Numerous factors such as life experiences and various social and economic environments are continually shaping our lives and influencing our mental health.
THE IMPACTS OF MENTAL HEALTH
According to the Canadian Mental Health Association:
Poor mental health is a risk factor for chronic physical conditions.
People with serious mental health conditions are at high risk of experiencing chronic physical conditions.
People with chronic physical conditions are at risk of developing poor mental health.
One of the many challenges facing mental health treatment is identifying the health risk that causes the problem in the first place and then receiving proper treatment so that it can be improved upon.
A CoreHealth network partner MindQ identifies four categories of mental health risk.
FOUR CATEGORIES OF MENTAL HEALTH RISKS
Life Dissatisfaction Risk

An individual can perceive themselves in a negative socio-demographic situation due to several life factors. Once you discover which areas of your life are having a detrimental impact on your general well-being, proper treatment can build a foundation for resilience. A new perception on life and the right tools to manage it can sometimes mean all the difference.

Stress Coping Risk

Stress plays one of the largest roles in negatively contributing to mental health. Negative coping skills are rampant in many societies. These coping methods can prevent progress with stress management and are actions that are harmful both mentally and physically. Examples include:

Drug and alcohol abuse
Ignoring or storing hurt feelings
Sedatives
Stimulants
Avoiding problems
Denial

Substance Abuse Risk

Dealing with alcohol or drug addiction is never easy but it's even more difficult when an individual is also struggling with mental health problems. People who are at risk for anxiety, bipolar disorder or schizophrenia for example are more prone to fall victim to substance abuse and when this happens the co-occurring disorders affect each other, making both problems worse if left untreated.

---

37% of alcohol abusers and 53% of drug abusers also have at least one serious mental illness.

Source: National Alliance on Mental Health

---

Information is power! Better understanding the correlation between substance abuse and mental health can help organizations better determine the programs and resources they need to provide to support the workforce. Read this useful Anxiety and Addiction Guide explaining the link between addiction and anxiety.

Emotional Distress Risk

Chronic problems with depression and anxiety are one of the leading causes of emotional distress and are remarkably common. Due to the large population scale of these risks, emotional distress has one of the largest impacts on organizations when it comes to absenteeism and productivity.
PROVIDING THE SUPPORT AND RESOURCES TO HELP EMPLOYEES
It's important for organizations to support and empower employees who need assistance with mental health issues. Employees who are experiencing mental health issues often suffer in silence. However, if an employer is engaged in promoting mental health education in the workplace, it can often encourage employees to ask for help. One of the most important aspects of support is the right workplace environment where supervisors and co-workers are supportive and do not fuel negative mental health stigmas.
EARLY INTERVENTION BENEFITS
By accurately assessing an individual's area of risk, appropriate intervention strategies can then be provided to them. Furthermore, the positive impact of early intervention can also lead to a greater chance of cost savings for an organization.
In addition to support, organizations need to give employees not only the right tools and resources but also encourage physical activity and a well-balanced diet through their wellness program - key factors that further help prevent the negative determinants of mental health.
Looking for other health assessment options?
CoreHealth Checkpoint's turn-key, modular assessments give essential insights into the health and productivity of your workforce to minimize future risks and maximize health program results.
LOOKING FOR MENTAL HEALTH RESOURCES?
CoreHealth's network partners offer a scientifically-validated mental health assessment that helps drive targeted intervention to support employee growth and resilience.
ABOUT COREHEALTH TECHNOLOGIES
CoreHealth Technologies Inc. is the leading corporate wellness platform trusted by more than 1000 organizations, ranging from medium-sized businesses to Fortune 500 enterprises. At CoreHealth, we believe that developing the best employee wellness programs is all about giving wellness companies the right code, design and access to the latest innovations. With the most customization, integrations and reliability of any software in its class, CoreHealth's powerful platform lets users focus on growing great companies. For more information, explore the CoreHealth website.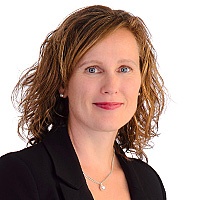 About The Author
Cindy Danielson
Cindy Danielson is CoreHealth's Marketing Maverick and team leader with a passion for connecting people and technology. In addition to marketing, she has experience as a Benefits Brokers, HR Professional and Project Manager. She loves sales and marketing process while leveraging systems such as Salesforce, Microsoft Dynamics CRM and HubSpot.