Workplace Health and Wellness Program Led by Olympians
Jul 13, 2016
EAP and HR leader Morneau Shepell combine their workplace health and wellness programs with Canadian Olympians to help employee's to 'Get to Their Gold' - all powered by CoreHealth.
With the upcoming
2016 Rio Olympics
fast approaching next month, the race is on to support and celebrate these hardworking athletes who are so dedicated to achieving their personal best - both for themselves and as representatives of their country. Their commitment and dedication is inspiring!
HELPING EMPLOYEES ACHIEVE THEIR PERSONAL BEST
These Olympians aren't the only one's wanting to succeed and be the best they can be!
Employees are striving to reach their gold too - with the help of
Morneau Shepell
, a leading provider of employee and family assistance programs (EFAPs), human resources consulting and technology as announced by a recent
press release
.
CANADA'S ONLY WORKPLACE HEALTH AND WELLNESS PROGRAM LED BY OLYMPIANS
Morneau is leading the way by providing Canada's only total workplace health and wellness program led by
elite athlete ambassadors
as part of their
Getting to Your Gold
program. Morneau is also the
Mental Health Partner
of the
Canadian Olympic Team
.
The
Getting to Your Gold
program is designed to help motivate behaviour change while connecting co-workers and Olympic athletes through an engagement program.
HOW THE PROGRAM WORKS
As with every wellness program, engagement is key. To help make the process as fun and engaging as possible for participants, the Getting to Your Gold program is powered by the CoreHealth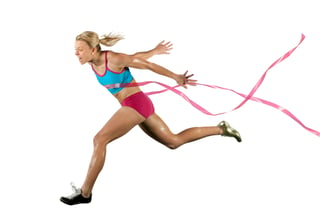 corporate wellness platform and will include:
Online Wellness Portal - Olympic themed online portal accessible via desktop computer or any device
Trackers - individual trackers to count steps, calories, food, weight, and more.
Goal Setting - users may have individual goals and team goals they set and track (which may change over the coaching period)
Dashboards - comprised of various site features that track/display information such as: steps, results, wellness score.
Gamification - to make the experience fun and engaging
Leader Boards - top performers will be recognized on the platform leaderboard.
Motivational Messages - providing health tips and useful advice.
Webinars - featuring Olympic athletes
Education - expert articles on fitness, nutrition, rest, coping skills and more are available along with elite athlete-developed videos and program orientation video.
Challenges - individual and group wellness challenge are a main component of the program.
The program personalizes the Olympic athletes' conversations with employees and leverages communications via social media, video and other channels.
---
EMPLOYEES FEEL LIKE OLYMPIC ATHLETES ARE RIGHT THERE WITH THEM
---
As quoted in
Corporate Wellness Magazine
, "Getting to your Gold offers a two-way support model: Employees will cheer on their Olympic athlete, while the athlete will provide encouragement and 'coaching' for employees to reach their wellness goals," said Paula Allen, vice president, research and integrative solutions at Morneau Shepell.
---
THE PROGRAM HAS BEEN WELL RECEIVED TO DATE
---
Laura Putnam
, a workplace wellness engagement specialist and author of Workplace
Wellness that Works: 10 Steps to Infuse Well-Being and Vitality into any Organization
, loves the idea of a program based around Olympic athletes. "It is contemporary, relevant and focuses on the here and now. All of us want to be at the top of our game, just like these athletes," Putnam said. "Meaningful purpose means people are likely to engage - and it's fun."
HELP EMPLOYEES ACHIEVE THEIR BEST
If you are a
workplace wellness provider
that would like to develop and deliver a workplace health and wellness program similar to this,
contact CoreHealth
.
OTHER HELPFUL RESOURCES
You may be interested in some of these other helpful blog posts:
ABOUT COREHEALTH TECHNOLOGIES
CoreHealth Technologies Inc. is the leading corporate wellness platform trusted by more than 1000 organizations, ranging from medium-sized businesses to Fortune 500 enterprises. At CoreHealth, we believe that developing the best employee wellness programs is all about giving wellness companies the right code, design and access to the latest innovations. With the most customization, integrations and reliability of any software in its class, CoreHealth's powerful platform lets users focus on growing great companies. For more information, explore the CoreHealth website.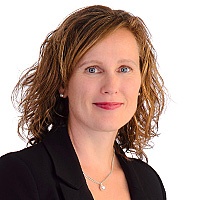 Cindy Danielson is CoreHealth's Marketing Maverick and team leader with a passion for connecting people and technology. In addition to marketing, she has experience as a Benefits Brokers, HR Professional and Project Manager. She loves sales and marketing process while leveraging systems such as Salesforce, Microsoft Dynamics CRM and HubSpot.