Top 15 Budget Friendly Corporate Wellness Incentives For Employees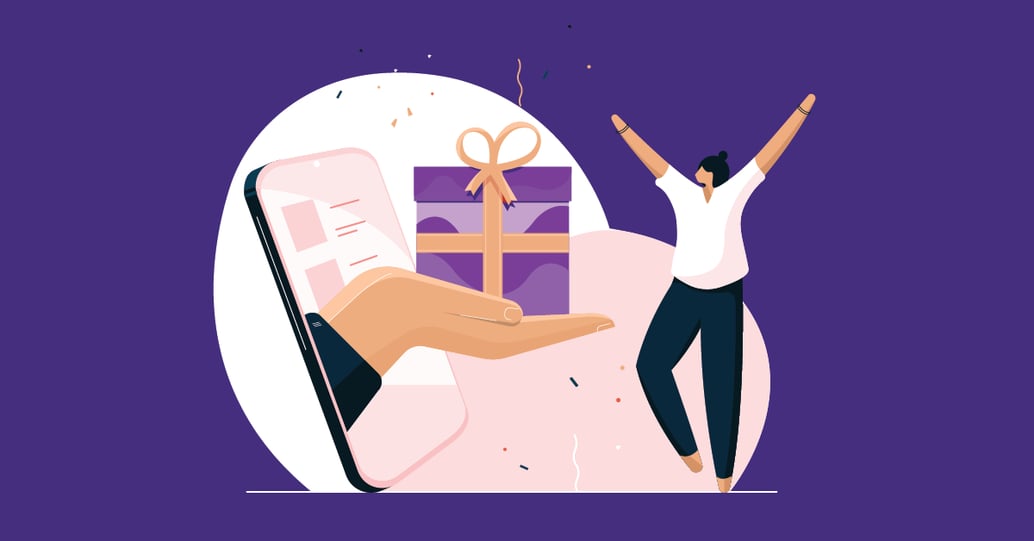 Behavior change is one of the most difficult things for people to accomplish. To change behaviors and habits, especially long standing ones, a fundamental shift in values and beliefs need to happen.
Achieving Behavior Change with Wellness Incentives
In most cases, unless motivated, most employees will have a hard time making healthy lifestyle changes. This is where incentives can help.
While there is controversy about wellness incentives and if they actually work, 75% of wellness programs do include incentives to encourage participation.
Tips on Implementing Wellness Incentives
The goal of a wellness program is for employees to adopt and maintain a healthy lifestyle for the long run - ideally, permanently. Traditionally, improving lifestyle behaviors revolved around education, but today that isn't enough to get many to quit smoking, stop eating junk food or go to the gym. Now companies are using money, gifts and sometimes penalties to encourage employees to be healthier.
Here are some tips on implementing incentives:
Consider your company culture and how company values and goals are aligned with wellness. Culture and wellness need to be united in order to present a clear and believable message that employees can buy into.
Listen and communicate with employees and their superiors. Find out firsthand what they are looking for in a wellness program and what types of incentives will motivate them the most. Incentive design that takes into account what employees want will support them and their goals and reflect well on the workplace environment.
Do your research to avoid trial and error. Once underway, monitor and track your programs with reporting and feedback to determine if any adjustments or changes need to happen.
Almost every successful wellness initiative provides some type of incentive program to help employees with their journey to health.

Here are some incentives ideas that promote healthy behaviors that some of our customers provide broken down by budget.
Incentives by Budget (Per Employee/Per Year)
15 Low Budget Incentives - <$100
sports bottles
pedometers
gardening tools
running hats
fit bands
exercise clothes
paid entrance fees to organized athletic events (e.g. marathon)
exercise videos and books
punch pass to community centers

kitchen appliance to make shakes and smoothies

exercise equipment (e.g. soccer cleats, tennis racquet, etc.)
gym bag
earphones
cooking lesson
yoga mat
15 Mid-Range Budget Incentives - $100 - 300
running shoes
health food store certificates
exercise lessons
massage certificates
camping equipment
wearable devices.
sports sunglasses/goggles
spa gift certificate
hiking gear (e.g. boots, backpacks)
snow shoes
Ipod
gym memberships
helmets and protective gear
gift cards
kitchen cookware (e.g. pots and pans to encourage healthy eating)
15 High-Range Budget Incentives - $300+
bike
scuba gear
day off with pay
stand-up desks
home exercise equipment
kayak
hockey skates
trip or tour (e.g. weekend getaway, whitewater rafting)
camping gear (e.g. tent, vehicle storage)
car bike rack
skis or snowboard
paddle or surf board
golf equipment
water ski equipment
BBQ
No Cost Incentives
Options for incentives are endless. There are also non-tangible incentives that can be used and are essentially free such as:
flexible schedules (so employees can fit exercise into their schedules more easily)
paid time off to exercise
3 Types of Wellness Incentives
Besides choosing which rewards you want to give there are three primary types of incentives that may work better than others depending on the type of wellness initiative.
Participation-based incentives – rewards for anyone who participates in the wellness program. This option is obviously the most inclusive and encourages overall participation.
Progress-based incentives – these rewards are given to participants that are on route to reaching their goals, such as weight loss or number of steps counted. This option is fairly inclusive and ensures active participation.
Out-come-based incentives – awarded to participants that meet a certain goal, such as healthy BMI levels or decreased risk for diabetes. Some look at this incentive rewards as the least inclusive as it excludes participants who haven't reached their goal yet however, for the most part it still provides value as it shows employees where they need to be to really maximize their health.
Start Reaping the Benefits
There is no doubt that wellness programs with the right structure of incentives can offer employers a significant opportunity for savings when the employees are engaged in the process. While the overall objective of wellness programs is to improve employee health and reduce the overall cost of health coverage, these initiatives also improve company morale and ultimately can increase productivity.
Wellness Technology Makes Implementing Incentives Easy
There are 10+ must have's in corporate wellness technology - administering wellness incentives is one of them. Interested in how CoreHealth makes incentive tracking easy? Contact us today!
Watch How CoreHealth Does Incentives
About CoreHealth Technologies
CoreHealth Technologies Inc. is the leading corporate wellness platform trusted by more than 1000 organizations, ranging from medium-sized businesses to Fortune 500 enterprises. At CoreHealth, we believe that developing the best employee wellness programs is all about giving wellness companies the right code, design and access to the latest innovations. With the most customization, integrations and reliability of any software in its class, CoreHealth's powerful platform lets users focus on growing great companies. For more information, explore the CoreHealth website.
About The Author
CoreHealth Marketing
CoreHealth Technologies Inc. is a total well-being technology company trusted by global providers to power their health and wellness programs. Our wellness portals help maximize health, engagement, and productivity for 3+ million employees worldwide.