The Must-Attend Employee Benefits Event of 2016
Nov 3, 2016
OK – maybe that's an exaggeration but we got your attention right?
If you are a trustee, administrator or an advisor of pension or health and welfare funds, third-party administrators, benefits consultants or 'touch' the benefits industry in any way (possibly corporate wellness?) - this is a must-attend event.
The IFEBP's 62nd Annual Employee Benefits Conference is fast approaching in Orlando, Florida from Sunday, November 13th to Wednesday, November 16th.
BENEFITS AND RETIREMENT KNOWLEDGE TRACKS
The IFEBP Conference offers a variety of topics and sessions including:
Health and Welfare (like controlling prescription drug costs, offering corporate wellness programs and HIPAA compliance)
Fiduciary Responsibilities
Cybersecurity
Investments
Pensions
Retirement Security
Financial Education
And more!
Excited yet?
Heck, you learn something and get to enjoy the warm sunshine of Orlando. It's a win-win right?
WHY IS COREHEALTH TELLING YOU ABOUT THIS?
Yep, you guessed it! We're attending too!


Our very own Craig Blumenthal – the cool guy in the coveted CoreHealth bright neon shirts (see photo) will be there to learn more about the employee benefits world AND discover what YOU are looking for with corporate wellness.
You see…. we provide corporate wellness technology and we are pretty darn good at it (shameless plug!) - even our customers say so (see our case studies).
In fact, we work with employee benefits brokers, insurers and their wellness divisions, employee assistance providers, HR consulting firms and… (of course) corporate wellness companies too.
If you are an employee benefits broker providing (or thinking about it) corporate wellness to your clients (it's a trend we are seeing more of these days) and need an easy and affordable way to power your programs, we should talk!
Hope to see you there!
ABOUT COREHEALTH TECHNOLOGIES
CoreHealth Technologies Inc. is the leading corporate wellness platform trusted by more than 1000 organizations, ranging from medium-sized businesses to Fortune 500 enterprises. At CoreHealth, we believe that developing the best employee wellness programs is all about giving wellness companies the right code, design and access to the latest innovations. With the most customization, integrations and reliability of any software in its class, CoreHealth's powerful platform lets users focus on growing great companies. For more information, explore the CoreHealth website.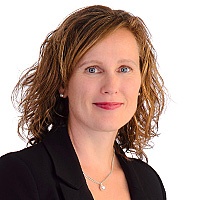 Cindy Danielson is CoreHealth's Marketing Maverick and team leader with a passion for connecting people and technology. In addition to marketing, she has experience as a Benefits Brokers, HR Professional and Project Manager. She loves sales and marketing process while leveraging systems such as Salesforce, Microsoft Dynamics CRM and HubSpot.