Seeking Corporate Wellness Leaders in the UK - Let's Talk Wellness Technology
Feb 21, 2017
CoreHealth Technologies, a leading provider of wellness technology used by wellness providers around the world, is expanding their global reach and have welcomed UK-based Matthew Hunt to the team.

Matthew has deep insight and expertise within the Healthcare Technology and HR industries. He is the Director of Reach360, an Executive Search and HR Consulting firm and formerly with Aetna and McKesson. Matthew is responsible for growing and supporting CoreHealth's international customers as our International Business Development Consultant.
GLOBAL REACH
Matthew will be attending the Health and Wellbeing at Work Conference in Birmingham from March 7-8th.
HEALTH AND WELLBEING AT WORK CONFERENCE
Now in its 11th year, the Health and Wellbeing at Work Conference is recognized as the UK's leading event for improving the health, wellbeing, safety and performance of today's workforce. With multiple conference programs, an impressive speaker line up and exhibitors showcasing the latest ideas, innovations and products, it is no wonder that over 3,500 delegates attend every year.
TALK WELLNESS TECHNOLOGY WITH MATTHEW
Matthew is looking forward to attending both of these events and speaking with some of the best minds in the industry. Don't be afraid to get in touch if you are headed there as well!
MEET MATTHEW
CASE STUDY ABOUT UK-BASED GLOBAL HEALTH LEADER
CoreHealth's wellness technology powered a 3-week wellness challenge for a global health and care organization, based in the UK, and had impressive results. Read the case study.
COREHEALTH CUSTOMERS
CoreHealth powers wellness programs for wellness providers around the world including corporate wellness companies, insurers and their wellness divisions, health coaching companies, employee assistance providers, group benefits brokers and Human Resources consulting firms. Discover CoreHealth customers.
CURIOUS ABOUT COREHEALTH TECHNOLOGIES?
CoreHealthTechnologies Inc. is the leading corporate wellness platform trusted by more than 1000 organizations, ranging from medium-sized businesses to Fortune 500 enterprises. At CoreHealth, we believe that developing the best employee wellness programs is all about giving wellness companies the right code, design and access to the latest innovations. With the most customization, integrations and reliability of any software in its class, CoreHealth's powerful platform lets users focus on growing great companies. For more information, explore the CoreHealth website.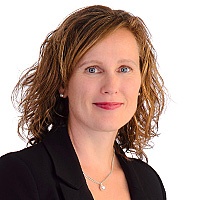 Cindy Danielson is CoreHealth's Marketing Maverick and team leader with a passion for connecting people and technology. In addition to marketing, she has experience as a Benefits Brokers, HR Professional and Project Manager. She loves sales and marketing process while leveraging systems such as Salesforce, Microsoft Dynamics CRM and HubSpot.