Manufacturing Leader Discovers the Secret Ingredient for a Successful Wellness Program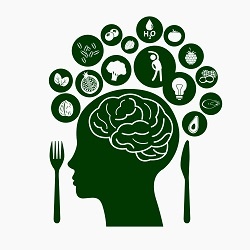 Of the many questions asked regarding how to implement a successful wellness program, one thing matters most to organizations:
What do we need to do to inspire action efficiently, affordably and on a broad scale?
The answer: technology.
THE RIGHT INGREDIENTS
Wellness technology is the crucial, secret ingredient (surprised?) to transform a wellness program into one that motivates employees and provides management with real-time reporting. With the ability to achieve and report on results, management can establish the credibility necessary to convince employees that good health is not some abstract concept but an achievable goal with impressive rewards.
A great example of one company who found the right technology to power their wellness programs is Menasha Corporation, a family owned, industry leader in corrugated and plastic manufacturing and related supply chain solutions. In business for 167 years, the company has employees located in North America, Europe and Asia.

Read the full Menasha Case Study.
THE RIGHT CULTURE
Menasha's corporate culture is people-oriented, community-focused and global. When they decided to look for a technology partner that enabled them to deliver wellness programs effectively to their employees, a 'must have' requirement was to include the entire global workforce. They also wanted a tool that would allow them to communicate and celebrate employee success stories within their workplace.
Employee well-being and engagement programs are becoming a top priority for employers, but figuring out how to integrate them with corporate culture and across a large global employee base is not always clear.
ACTIVITY AND ENGAGEMENT
There are many small things that employees can do to work fitness into their daily routines to improve overall health. It's a matter of motivating those employees and helping them work together to advance their goal of wellness and, in turn, boost employee morale.


In general, employees feel engaged when they are invested in their company's future. Giving employees a wellness goal also encourages relationship-building with co-workers and can help boost productivity and lower health care costs.
HOW WELLNESS TECHNOLOGY HELPED
In the case of Menasha, they were excited to utilize the CoreHealth corporate wellness platform to run the company's Summer Step Challenge. Because of the platform's affordable price and the flexibility to easily add and modify wellness challenges, it suited the diverse needs of Menasha's global workforce while also helping them overcome past inefficiencies and manual efforts.
WHAT EMPLOYEES HAD TO SAY
The employee feedback form using the platform was resoundingly positive. They liked tracking their progress and hitting new personal best milestones.
Employees felt the company was also invested in helping them to be healthy which contributed to improved employee engagement.
---
"This is my second year in the Step into Summer competition. Since the end of last year I have been tracking my steps and enjoy seeing my progress. I have hit my new personal "best" in many areas while tracking on my Garmin. I am thankful for a workplace that is interested in helping me to be healthy. Thank you to those who work to create these programs."
– Menasha Corporation Employee & Challenge Participant
---
PROGRAM ADMINISTRATION GOT EASIER
In addition to the great participant feedback, Menasha also saw positive results.

The efficiency gained with program administration enabled their wellness facilitators to focus on other tasks since all their time and attention was not taken up by manually running the programs.
Quick Stats:
Inactive Participants decreased 92% from 26% to 2%.
Increased moderately active/active participants from 74% to 98% (32% improvement).
99% of participants said they would very likely/possibly participate in future challenges.
5% increase in participation over previous year.
LOOKING FOR THE SECRET INGREDIENT?
Since CoreHealth's wellness technology is the secret sauce for many global wellness providers, we know a thing or two about those secret ingredients that make wellness programs successful. To learn the secrets, let's chat.
ABOUT COREHEALTH TECHNOLOGIES
CoreHealth Technologies Inc. is the leading corporate wellness platform trusted by more than 1000 organizations, ranging from medium-sized businesses to Fortune 500 enterprises. At CoreHealth, we believe that developing the best employee wellness programs is all about giving wellness companies the right code, design and access to the latest innovations. With the most customization, integrations and reliability of any software in its class, CoreHealth's powerful platform lets users focus on growing great companies. For more information, explore the CoreHealth website.
About The Author
CoreHealth Marketing
CoreHealth Technologies Inc. is a total well-being technology company trusted by global providers to power their health and wellness programs. Our wellness portals help maximize health, engagement, and productivity for 3+ million employees worldwide.