How Business Leaders Can Prioritize Employee Mental Health & Wellbeing During and After a Pandemic
By Your Friends in Health at CoreHealth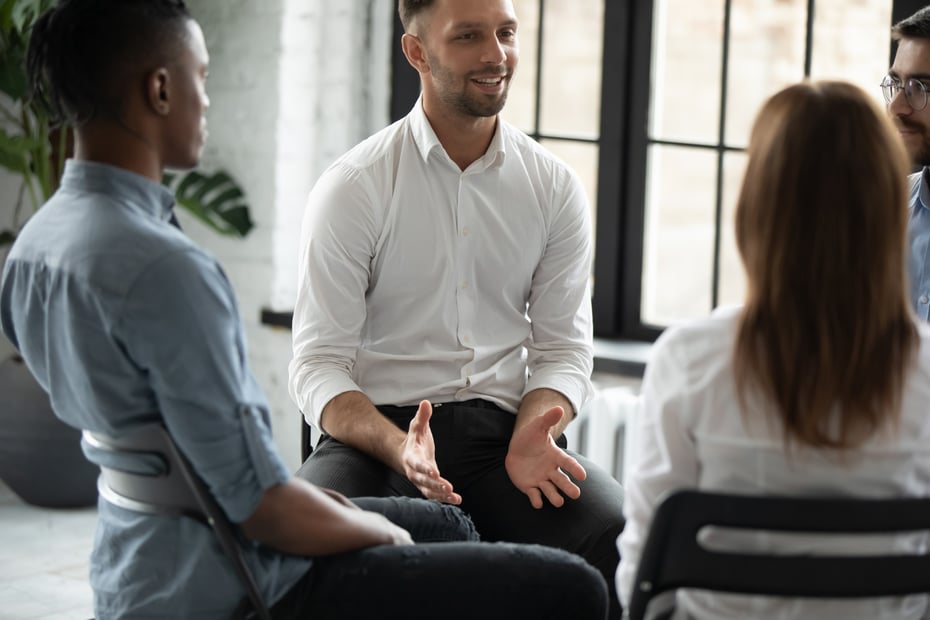 COVID-19 stress is wreaking havoc on workforces. Here's how business leaders can make employee mental health and wellbeing a priority, during and after a pandemic.
COVID-related stress and burnout are affecting millions across the globe, leaving workers distressed, exhausted, and confused. One report by Pew Research Center, for example, reveals that during these long stretches of social distancing, 1 out of 3 Americans have experienced high levels of psychological distress.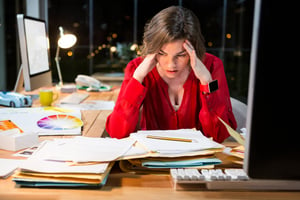 Whether teams are working onsite or remotely, businesses need to prioritize employee health and wellbeing during and after the pandemic. The problem is, many companies are struggling to assess and address how the pandemic is affecting their employees while also building sustainable solutions for the future. According to Zurich's Shaping a brighter world of work: The employer outlook report, many employers recognize the need for a holistic approach but don't know how to define and deliver it.
Employee mental health and wellbeing is a long-term effort and business leaders can benefit by adopting a proactive approach, both in and out of the workplace. Here's how.
1. Create Platforms for Business Leaders and Employees to Discuss Wellness Initiatives
The pandemic is obviously the main challenge right now, but there are likely to be continued disruptions for years to come. It's vital business leaders embrace this and establish an infrastructure that supports employee wellness both now and into the future.
Businesses should take advantage of tools and platforms that allow employees and business leaders to bring their wellbeing to the forefront. Even just letting employees know it's ok to discuss mental health can go a long way towards helping workers feel supported and cared for.
2. Provide Tools for Employees to Access Mental and Physical Health Through Wellness Programs
Employees need additional support during challenging times and employers will benefit if they can help ensure these needs are met. Looking after employee well-being sounds like a big job, and it's certainly one that shouldn't be taken lightly, but it doesn't have to be a huge burden on company resources.
Providing tools for employees to access well-being resources means each individual can take proactive ownership of their own mental and physical health. An online tool ensures anonymity, allowing workers to speak to professionals or participate in programs when they need to without fear of judgment. Mental well-being challenges and self-guided programs are great tools to have readily accessible for employees to encourage better habits and coping mechanisms to improve their mental health and stress management.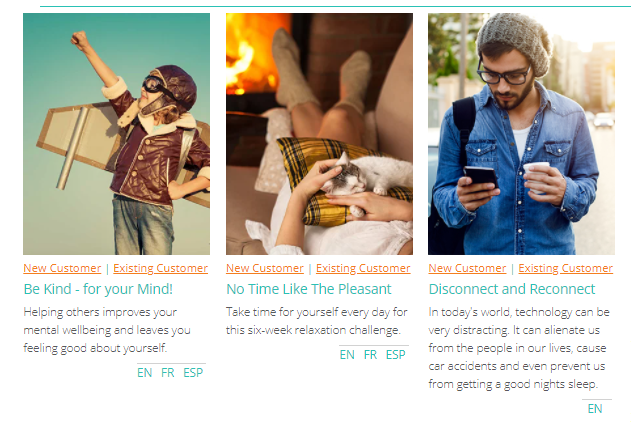 Tools are great… if employees know how to use them
Employers must support the use of online tools and provide technical support so people can use the wellness solutions confidently and take advantage of the resources available.
Employee wellbeing is a long-term effort and should include a mix of approaches. Choose a solution that prioritizes engagement. Here are some things to look out for: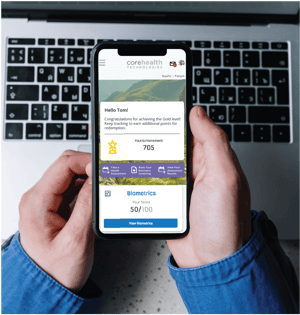 Good accessibility

:

Look for a wide range of language options and accessibility features
An intuitive dashboard

:

Choose a wellness solution that looks modern and feels easy to use. Employees won't engage with interfaces that are overly complex or feel outdated.
Plenty of engagement options

:

What works for one person might not work for the other—and your wellness technology choices must reflect that. Choose a tool that offers a range of services, from gamification, video consultations, and daily tips for managing anxiety and stress, to group counseling and coaching sessions. The broader the range of services, the more employees will engage.
3. Continually Improve Company Resources
Employers must make employee healthcare an ongoing priority. This means offering an evolving range of services to suit the needs of the workforce and the changing situation. It also means monitoring metrics and using data to get a general idea of how the workforce is doing.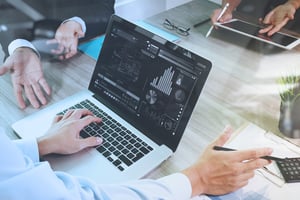 Health metrics give employers real-time insights into how the workforce is doing during disruptive, stressful events. The pandemic has already taken a toll on people's health. Now, business leaders can play a vital role in helping employees help themselves.
Data from health and wellness platforms can help employers deliver personalized programs. With the CoreHealth platform, for one, employees can access healthcare services 24/7, choose their own benefits, and join in with coaching, activities, and training opportunities. For remote teams, things like gamification and health goals make the entire experience that much more connected, fun, and social.
Employee mental health and wellbeing is a long-term initiative that business leaders should be prioritizing, always.
About CoreHealth Technologies
CoreHealth Technologies Inc. is a total well-being technology company trusted by global providers to power their health and wellness programs. Our wellness portals help maximize health, engagement and productivity for 3+ million employees worldwide. We believe people are the driving force of organizations and supporting them to make behavior changes to improve employee health is in everyone's best interest. With the most flexibility, customizations and integrations of any software in its class, CoreHealth's all-in-one wellness platform helps grow great wellness companies. Simple to sophisticated, based on you. For more information, visit the CoreHealth website or YouTube Channel.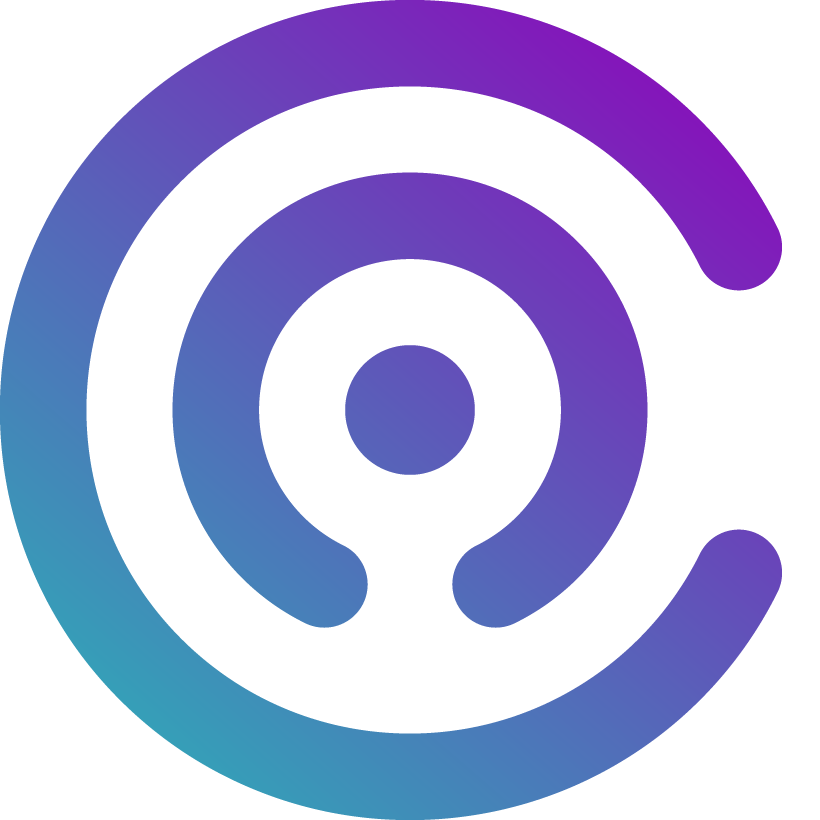 About The Author
Your Friends in Health at CoreHealth
CoreHealth by Carebook's Health and Wellness Team works hard to bring our readers informative and research validate health and well-being blog articles and resources that support your workplace wellness culture and wellness technology purchase decision.