Corporate Wellness Platform - Evolving Inside and Out
Apr 26, 2016
CoreHealth Technologies, the #1 all-in-one corporate wellness platform, is in it's 12th year of business and we continue to evolve both inside and out.
A newly re-branded corporate website, logo and slick new platform designs are now available. Wellness customers now have even more options to choose from a variety of new wellness portal designs that can be easily tailored to meet client needs.
WHAT'S CHANGED?
New Corporate Website - A recently launched corporate website with a fresh new face and logo. While we feel a little sad that we say goodbye to our previous 'fun and quirky' style, we fully embrace our transformation to better represent the customers we serve -

from small wellness providers, to health plans, to the Fortune 500 companies they serve.

WiLO platform is now the CoreHealth Corporate Wellness Platform - eliminating any confusion between the company and our platform. We are truly one in the same… same great company and software – only better.
Growing Corporate Wellness Network - CoreHealth customers can easily access 140+ unique wellness innovations through the CoreHealth Wellness Network. Pick and choose from a selection of vendors to seamlessly integrate with the CoreHealth platform including FitBit, Edington Associates and Validic (just to name a few).

Sell Your Ideas on the Network - If you are a wellness provider and want to sell your innovations on the network, learn how to become a network partner.

New Slick and High Tech Wellness Portals -

Customers asked for new

slick and high-tech

wellness

portals

.You got it! Our latest 2016 software release (being roll

ed out now) showcases new portal 'skin' designs.

New Global Domain

- As part of this new website re-brand, we also launched our new domain

https://corehealth.global

. CoreHealth works with

wellness providers around the world so we felt it only appropriate that our website domain reflect this. Now small, big and large wellness providers, includingEmployee Assistance providers, insurers, benefits brokers and HR consulting firms can easily recognize that our corporate wellness platform

is used by global companies.
WHAT DOESN'T CHANGE?
Our commitment to our customers, partners, and the amazing assistance from our Support Ninjas and CoreHealth team. We are excited about these changes and hope you are too.
ABOUT COREHEALTH TECHNOLOGIES
CoreHealth Technologies Inc. is the leading corporate wellness platform trusted by more than 1000 organizations, ranging from medium-sized businesses to Fortune 500 enterprises. At CoreHealth, we believe that developing the best employee wellness programs is all about giving wellness companies the right code, design and access to the latest innovations. With the most customization, integrations and reliability of any software in its class, CoreHealth's powerful platform lets users focus on growing great companies. For more information, contact CoreHealth or explore the CoreHealth website.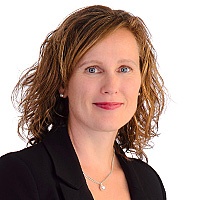 Cindy Danielson is CoreHealth's Marketing Maverick and team leader with a passion for connecting people and technology. In addition to marketing, she has experience as a Benefits Brokers, HR Professional and Project Manager. She loves sales and marketing process while leveraging systems such as Salesforce, Microsoft Dynamics CRM and HubSpot.