Why Companies Are Prioritizing Employee Wellness Amid the COVID-19 Crisis
By Your Friends in Health at CoreHealth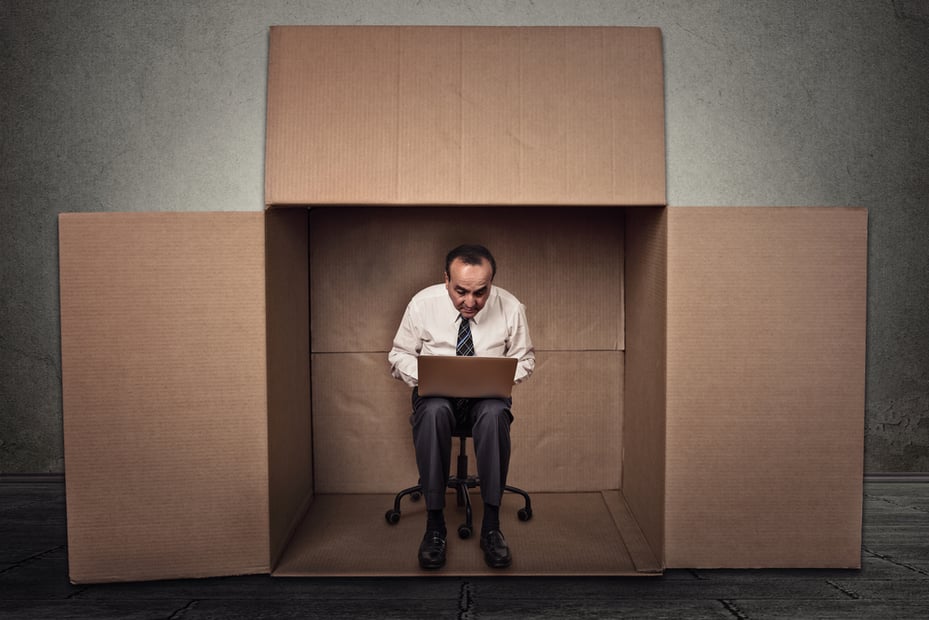 Many companies are prioritizing their employees' well-being during the COVID-19 crisis.
The global coronavirus pandemic has resulted in a major turning point for many organizations. It's challenged many preconceived beliefs about our existing office environments, our work cultures, and the way companies treat employees. While some companies have had to take drastic action such as; laying off workers and reducing 401(k) contributions, but other companies are finding ways to enhance their healthcare benefits and broaden their well-being programs to help employees through and after the COVID-19 crisis.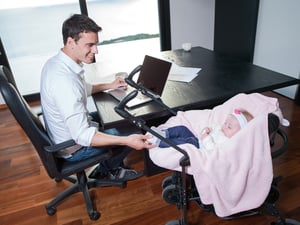 "Although most employers anticipate a significant negative impact from COVID-19, many are taking steps to protect the health and well-being of their employees," says Regina Ihrke, Senior Director at Willis Towers Watson. "Employers are doing what they can to support their workers through this difficult time. The pandemic has led to high levels of employee anxiety and stress, so employers are making it easier for employees to get help across all aspects of the well-being spectrum."
We'll go through the top reasons why companies are choosing to prioritize their employees during the global pandemic and how organizations can ensure a wellness program that involves a spectrum of well-being for their employees.
Employee Well-Being Impacts Every Stakeholder
While many businesses focus on the customer, Coronium Intelligence argues that the customer experience is founded upon the employee experience. An organization's employees and their ability to be productive and engaged impacts every stakeholder in the company, from the owners, managers, and investors, to their customers. Employees are arguably an organization's most important resource.
Many leaders are beginning to recognize the importance of total well-being and the role it plays in the engagement and productivity of employees resulting in success of an organization. An April 2020 survey by the Human Resource Executive showed that 47% of employers are enhancing healthcare benefits and 45% are broadening their existing well-being programs. 33% are also planning to make changes to paid time off or vacation programs in the midst of the coronavirus pandemic.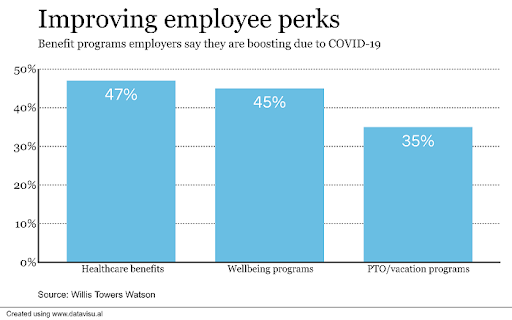 Build Loyalty and Retain High-Quality Talent
Employers that prioritize their employees wellness build employee loyalty and will retain top talent. According to McKinsey, a growing section of the workforce wants organizations to take a human-centric approach to the employee experience. They want permanent flexibility, to work with a purpose, and to join an organization that is committed to their health and well-being.
However, only 10% of employees report that their experience at work exceeds their expectations in such matters. With the COVID-19 crisis transforming our work environments, it's a great opportunity for organizations to re-assess their wellness programs and what they can provide employees to show that they care.
"By taking positive actions around health, well-being and leave, employers are putting people first," said Ihrke. "That's an investment that's likely to build employee loyalty, raise engagement and enhance future productivity."
According to The Economic Times, many companies are putting employee well-being ahead of productivity issues. They're emphasizing the need to balance family and household duties with work. Leaders are being more tolerant of mistakes and encouraging employees to focus on themselves and their families during the crisis. Forward-thinking companies that prioritize their employees during challenging circumstances are setting the standard for other companies that value employee engagement and well-being as well.
How Leaders Can Provide Total Well-Being
According to Forbes, health and well-being, financial stability, and job security are the primary concerns for employees right now. As an employer, you can address these fears with these simple tips:
First, continuously communicate with your employees so they're aware of what's happening in your organization. We understand these are challenging times, so keep your employees informed about all internal and external matters that affect the company and their position.
Second, focus on employee mental health. Social distancing and lockdown laws can be stressful and frustrating for many employees. Connect your employees with mental health resources, apps, meditation and mindfulness training, or even providing them with a wellness coach. You can find all these resources and through CoreHealth's well-being technology, through our mindfulness and stress management challenges, coaching capabilities and additional mental health resources in our Integrated Marketplace.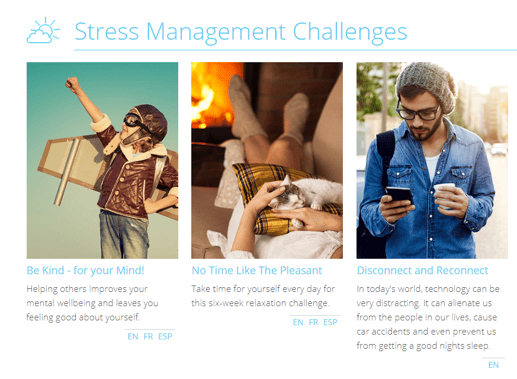 Third, consider providing financial assistance and education where possible. Adding financial programs to your well-being program can help employees to become further educated and reduce their stress surrounding their finances, especially with the result of the economy from the pandemic.
Finally, encourage your employees to get moving. CoreHealth has always encouraged participants to keep active through our physical activity challenges where employees can compete against each other, on teams or enjoy at their own pace, all from the comfort of their own home. We've also partnered with exercise.com, the world's largest platform for workout plans that includes exercise demonstration videos. On our platform, employees can follow the videos, log their workouts, and track their progress from home.
Prioritize Your Employees
Although many organizations put their customers first, it's important to prioritize your employees as well.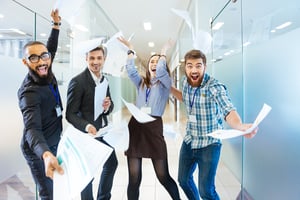 Employee well-being has a direct impact on every stakeholder in the organization through enhanced engagement and productivity. Furthermore, how your organization treats its employees during and after the coronavirus crisis will have a lasting impact on employee behavior, productivity, and loyalty for years to come.
If you're looking for ways to prioritize the health and total well-being of your employees contact us today. We can help your organization provide the right resources across all aspects of the well-being spectrum to ensure your employees get the wellness program that they deserve.
About CoreHealth Technologies
CoreHealth Technologies Inc. is a total well-being technology company trusted by global providers to power their health and wellness programs. Our wellness portals help maximize health, engagement and productivity for 3+ million employees worldwide. We believe people are the driving force of organizations and supporting them to make behavior changes to improve employee health is in everyone's best interest. With the most flexibility, customizations and integrations of any software in its class, CoreHealth's all-in-one wellness platform helps grow great wellness companies. Simple to sophisticated, based on you. For more information, visit the CoreHealth website or YouTube Channel.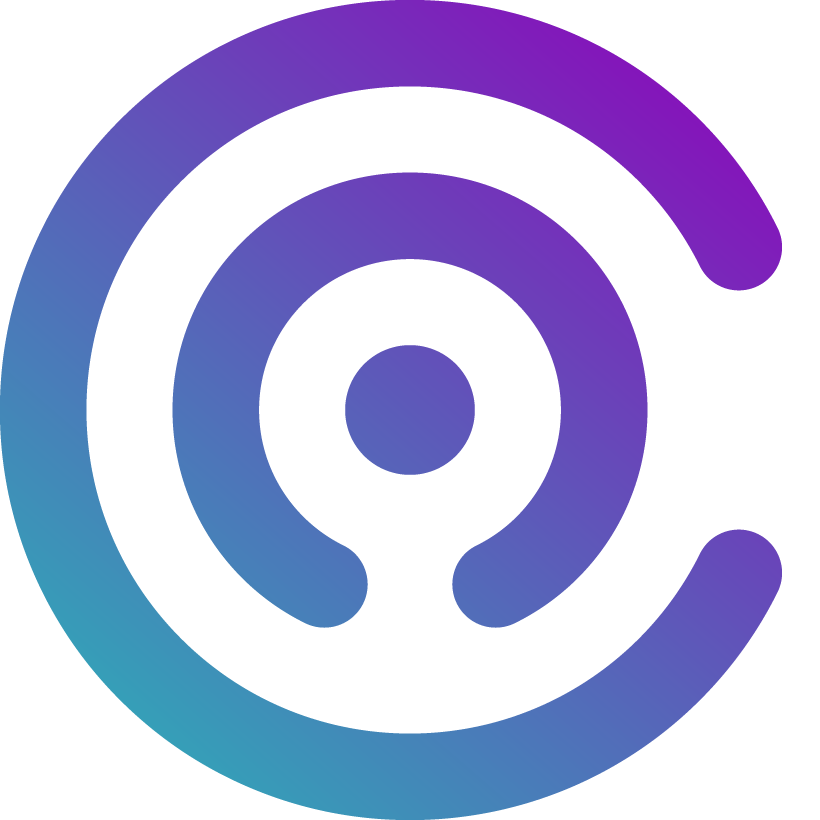 About The Author
Your Friends in Health at CoreHealth
CoreHealth by Carebook's Health and Wellness Team works hard to bring our readers informative and research validate health and well-being blog articles and resources that support your workplace wellness culture and wellness technology purchase decision.