This is the first of a blog series providing an introduction to three wellness models Larry Chapman teaches as part of his wellness certification programs and how to knowledgeably promote each to c-suite.
Since CoreHealth is fortunate to partner with thought leaders around the globe, we wanted to take this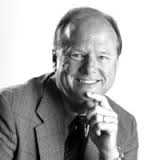 topic a step further and sought expertise from wellness thought leader Larry Chapman of the Chapman Institute. The Chapman Institute's mission is to offer training products for professionals in the Worksite Wellness field that allow them to deliver world-class wellness programs and reach their own career goals.
To deliver world-class wellness programs, it's important to identify where you are at as an organization and be realistic about your objectives and how you will achieve them within your wellness model. Helping employees to improve their health and well-being contributes to better engagement and employee performance – ultimately impacting the bottom line (which the c-suite likes!)
Start Small - Don't Boil the Ocean
As an example, if you don't currently have a healthy culture which may include a heavy smoking population, jumping in to a results-driven wellness model (more details to come) won't set you up for success and could potentially be frustrating to employees. As with most things in life, it's best to start small and evolve vs. trying to boil the ocean from the start.
---
Remember:

20% of people are intrinsically motivated by wellness (1 out of 5).

You have to focus on engaging those not intrinsically motivated.
---