10+ Must Have's in Corporate Wellness Technology
May 17, 2016
This is an introduction to a 10-part Must Have blog series outlining the essential components wellness providers should consider as they research and evaluate corporate wellness platforms to better deliver workplace wellness programs to clients.
New Wellness Providers On the Scene
As more organizations are implementing workplace wellness programs to support their employees to live the healthiest lives possible, they often look to corporate wellness providers to deliver engaging, unique and tailored programs to their staff.
Historically, it's the independent wellness companies that have specialized in delivering workplace wellness programs. However, we are increasingly seeing a diverse mix of organizations such as Employee Assistance Program providers, Insurers, Benefits Brokers, Health Coaching companies and Human Resources consulting firms providing wellness services too.
This definitely makes sense as we evolve to focus on preventative health vs. reactive health but this also creates a more competitive marketplace.
Finding Your Competitive Advantage
With so many new players delivering wellness programs, providers are looking to technology to give them a competitive advantage to help them grow their revenue. It can be daunting to come up with innovative solutions on your own but if you don't, your competitors will. It's important to find your competitive advantage to be successful and grow your business. Technology may be the solution.
The Corporate Wellness industry is getting competitive!
Providers are looking for a competitive advantage to provide
tailored, innovative
programs for each client and to
grow revenue
.
10+ 'Must Have' Features in Corporate Wellness Technology
Future Must Have blog posts will delve deepe into each of these features. The following provides an overview of what's to come:

Researching New Wellness Technology?
Download this Corporate Wellness Technology Requirements Checklist to help you identify your requirements, priorities and evaluate vendors.
About CoreHealth Technologies
CoreHealth Technologies Inc. is the leading corporate wellness platform trusted by more than 1000 organizations, ranging from medium-sized businesses to Fortune 500 enterprises. At CoreHealth, we believe that developing the best employee wellness programs is all about giving wellness companies the right code, design and access to the latest innovations. With the most customization, integrations and reliability of any software in its class, CoreHealth's powerful platform lets users focus on growing great companies. For more information, explore the CoreHealth website.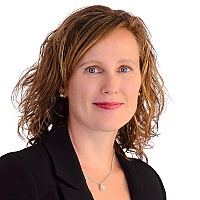 Cindy Danielson is CoreHealth's Marketing Maverick and team leader with a passion for connecting people and technology. In addition to marketing, she has experience as a Benefits Brokers, HR Professional and Project Manager.