Workplace Wellness Technology - Getting Better and Better
Aug 4, 2016
CoreHealth Technologies, the #1 all-in-one wellness platform used by more than 2 million employees worldwide, just keeps getting better and better.

The CoreHealth team is committed to continuous improvement and introducing new features and functionality to ensure we remain a leader in the workplace wellness technology industry.
SOFTWARE RELEASE - VERSION 2016.2
Version 2016.2 is officially launched and being rolled out to our wellness customers.

Release highlights include:
Advanced Event Calendar with Recurring Events
Integration Nutrition Data
Increased Forms and Coaching Functionality
Advanced Reporting Capabilities
Dashboard Editing
Advanced Resource Library
CUSTOMER ALREADY?
Learn more about this version release by contacting a CoreHealth Support Ninja.
NOT A CUSTOMER?
To learn more about CoreHealth's workplace wellness technology, contact us or arrange a demo.
OTHER HELPFUL RESOURCES
You may be interested in some of these other helpful blog posts:
ABOUT COREHEALTH TECHNOLOGIES
CoreHealth Technologies Inc. is the leading corporate wellness platform trusted by more than 1000 organizations, ranging from medium-sized businesses to Fortune 500 enterprises. At CoreHealth, we believe that developing the best employee wellness programs is all about giving wellness companies the right code, design and access to the latest innovations. With the most customization, integrations and reliability of any software in its class, CoreHealth's powerful platform lets users focus on growing great companies. For more information, contact CoreHealth or explore the CoreHealth website.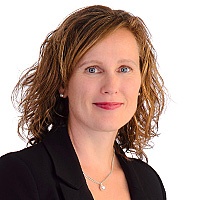 Cindy Danielson is CoreHealth's Marketing Maverick and team leader with a passion for connecting people and technology. In addition to marketing, she has experience as a Benefits Brokers, HR Professional and Project Manager. She loves sales and marketing process while leveraging systems such as Salesforce, Microsoft Dynamics CRM and HubSpot.