Workplace Benefits Renaissance Conference Feb 2019
Jan 17, 2019
The Workplace Benefits Renaissance Conference will bring together 500+ brokers, agents and advisers to discover the latest strategic approaches, tools and technologies to grow their benefits practice.
Learn the Latest in the Benefits Industry
The Workplace Benefits Renaissance Conference will represent the interests of employee benefit professionals by bringing together industry representatives and experts to guide and promote best practices within the benefits industry in Nashville, TN on February 20 - 22nd.
500+ professionals will come together to discover the latest strategic approaches, tools and technologies to grow their benefits practice. It will be a great opportunity to learn from the most successful leaders in the benefits industry and make new relationships with people and organizations that will help you achieve new levels of success and service.
Let's Be Social Together #WBR2019
This will be the can't-miss event for employee benefit professionals. Learn the latest trends and proven strategies from a peer-led programs that includes some of the industry's top producers, make new connections with a valuable network, and bring back innovative, actionable ideas you can apply in your own practice.
CoreHealth Helps Benefits Brokers
Also in attendance will be Craig Blumenthal, CoreHealth's Business Development Manager and wellness technology guru. Craig has extensive experience working with benefit brokers to use technology to better deliver their wellness programs. Craig will be attending the conference to discover and learn about what is new in the benefits world so that CoreHealth can continue to provide the best in class wellness technology.
If you are an employee benefits professional or just want to find out more about our wellness platform please visit our website or get in touch with Craig!
Are You a Broker Considering Offering Wellness Services?
Learn how your brokerage firm can guide and support clients with effective corporate wellness programs. Our Wellness 101 Guide for Brokers will help show you how you can gain a competitive advantage, share the value of wellness, and help clients achieve high ROI – even if you don't know where to begin.
Additional Resources You May Like
Pick your business and check out these other great resources to help you grow your wellness revenue:
Or visit our Comprehensive Guide to Wellness Technology to answer all your questions about wellness software.
About CoreHealth Technologies
CoreHealth Technologies Inc. is a leading all-in-one corporate wellness platform trusted by wellness providers to power their health and wellbeing programs for 3+ million employees worldwide. At CoreHealth, we believe that developing the best employee wellness programs is all about giving providers the right code, design and access to best-in-class innovations. With the most customization, integrations and reliability of any software in its class, CoreHealth's powerful platform lets users focus on growing great wellness companies. For more information, visit the CoreHealth website.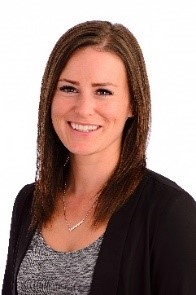 Andrea McLeod is CoreHealth's Sales and Marketing Magician who appreciates and promotes all aspects of a healthy lifestyle.