Wellcoaches and CoreHealth Technologies Unleash The Power Of Habits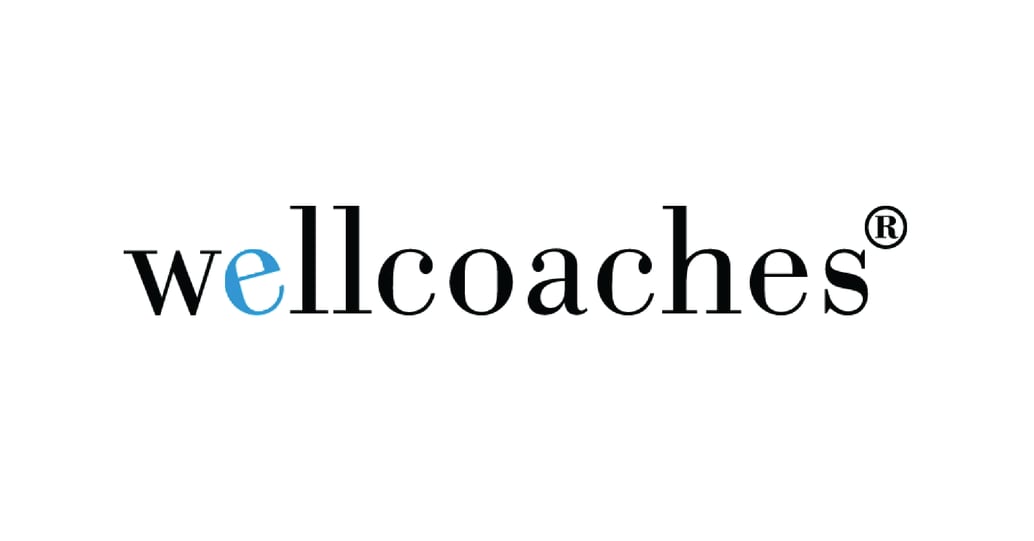 New habits course designed to help everyone coach themselves to prevent burnout, foster emotional balance and become a transformational leader.
As distributed via press release on June 20, 2018.
BOSTON, June 20, 2018 /PRNewswire/ -- Wellcoaches announced a partnership with CoreHealth Technologies to deliver wellcoacheshabits©, an e-course focused on habits, the simplest and smallest unit of behavior and mindset that improves your performance and well-being.
Habit-making is how you take care of your future today
– Coach Meg, Founder and CEO of Wellcoaches
The healthcare industry is struggling with unaffordable costs, burnout, and lifestyle-related disease epidemics, driving disruptive change as far as the eye can see. Wellcoaches, having trained more than 10,000 health professionals as coaches, and CoreHealth Technologies, a leading
corporate wellness platform
trusted by wellness providers to power their health and wellbeing programs for 2+ million employees worldwide, understand how coaching habits transform health professionals and those they serve. Together, they will deliver to everyone in healthcare the keystone habits that enable positive change and thriving in a patient-centered coaching culture where everyone grows together. Packages are also available for corporate wellness programs.
To be sustained, a habit needs regular practice plus a good dose of both motivation and confidence. Habits become strong and automatic with repetition. A powerful habit which starts a chain reaction that transforms other habits and changes the game. It delivers early wins and unlocks hope in the possibility of change. Keystone habits are so powerful that they not only change us but the culture around us when we engage in them together.
The course's habits collections focus on: Coaching, Behavior Change, Emotional Balance, Burnout Prevention, and Transformational Leadership. Each habit (70+ habits to choose from) comes with creative and science-based videos; options for reminders via text and email; and, habits tracker to measure and celebrate progress.
Each module has been valuable but this one has particular meaning for me right now. I am deeply grateful for it. Finding positive in my negative emotions has increased my gratitude. There has been much purpose and discovery. – Cindy,
wellcoacheshabits

©

student

"We are very excited that our technology enabled Wellcoaches to develop and power this new habits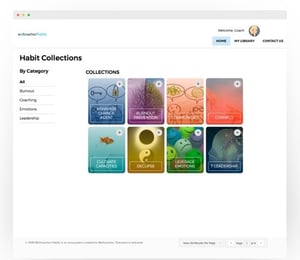 program. We continue to evolve our platform to be the most flexible and configurable on the market to support leading providers like Wellcoaches to help them turn their vision into reality," says Anne Marie Kirby, CEO of CoreHealth Technologies. "In addition to being the technology behind the program, we also look forward to offering wellcoacheshabits to our customers to support participants in developing healthy habits."
This new partnership serves as a continued commitment by both companies to support people in their journey to live healthy and well.
Ready the Change Some Habits?
If you are interested in the wellcoacheshabits© program, contact us and we'll get you started on the road to change.
About CoreHealth Technologies
CoreHealth Technologies Inc. is the leading corporate wellness platform trusted by more than 1000 organizations, ranging from medium-sized businesses to Fortune 500 enterprises. At CoreHealth, we believe that developing the best employee wellness programs is all about giving wellness companies the right code, design and access to the latest innovations. With the most customization, integrations and reliability of any software in its class, CoreHealth's powerful platform lets users focus on growing great companies. For more information, visit the CoreHealth website.
About Wellcoaches
Wellcoaches Corporation founded the first school of coaches for health and wellness professionals in 2002 and, in strategic partnership with the American College of Sports Medicine and the American College of Lifestyle Medicine, has trained over 10,000 professionals in over 50 countries. Wellcoaches authored the first coaching textbook in healthcare, The Coaching Psychology Manual, published by Wolters Kluwer. The textbook is used widely in universities and health and wellness coach training programs worldwide.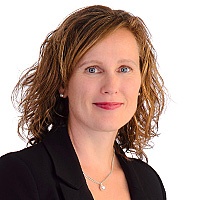 About The Author
Cindy Danielson
Cindy Danielson is CoreHealth's Marketing Maverick and team leader with a passion for connecting people and technology. In addition to marketing, she has experience as a Benefits Brokers, HR Professional and Project Manager. She loves sales and marketing process while leveraging systems such as Salesforce, Microsoft Dynamics CRM and HubSpot.