Webinar: Yaypo5 - Exercise Videos You Can Do At Your Desk
Sep 28, 2017
Did you miss the latest webinar featuring Yaypo? No worries! For those that couldn't or for those that did and wish to share the content please find the recording here:
Fitness Convenience
Yaypo's fitness product, Yaypo5 is professionally created employee exercise videos that allow you to get a interval based workout anytime, anywhere.
As a reminder based low impact wellness program it's designed to add light activity to your workday without altering your existing routine. Studies show, there are several very important times of our day where we experience lulls in productivity and energy levels. Also, statistics show that over 80% of working Americans sit more than 8 hours a day, dramatically increasing their chances of several serious health related issues. Yaypo5 directly addresses the need for all of us to add active breaks to our workday.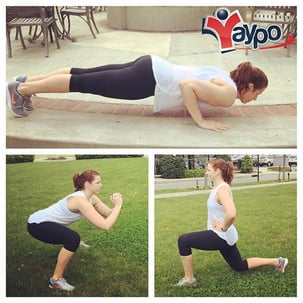 ANYWHERE & ANYTIME
Most of their fitness videos require no equipment. All you need is about 5 feet by 5 feet of space and an internet connection. You don't need to worry about DVD's or anything.
APPROPRIATE
Designed to add light physical movement to workday. No advertising. Just professionally produced 5 minute videos by licensed instructors.
PROFESSIONAL
Our videos are created by professionally licensed fitness instructors in a distraction free setting and without music…so you can listen to the music you like.
About CoreHealth Technologies
CoreHealth Technologies Inc. is the leading corporate wellness platform trusted by more than 1000 organizations, ranging from medium-sized businesses to Fortune 500 enterprises. At CoreHealth, we believe that developing the best employee wellness programs is all about giving wellness companies the right code, design and access to the latest innovations. With the most customization, integrations and reliability of any software in its class, CoreHealth's powerful platform lets users focus on growing great companies. For more information, explore the CoreHealth website.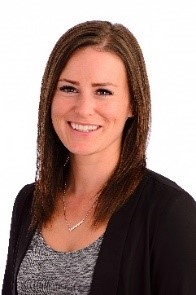 Andrea McLeod is CoreHealth's Sales and Marketing Magician who appreciates and promotes all aspects of a healthy lifestyle.