Webinar - PatientBond: Behavior Change Through Psychographics
Feb 15, 2018
PatientBond automates patient communications through psychographic segmentation, allowing you to solve your employee engagement challenges.
Achieving Behavior Change with Psychographics
Current engagement tools utilize a one-size-fits-all solution to reach out to employees, but this minimizes impact and builds concern about message fatigue. PatientBond enhances care, increases revenue and reduces costs by automating patient engagement by using proven methods from the most successful consumer companies to change patient behaviors through the use of psychographic segmentation.
Through psychographic segmentation each communication is designed to appeal to employees' intrinsic motivations, helping them understand the personal benefits of a wellness program. This enhances the likelihood of participation and improves Return On Investment.

About CoreHealth Technologies
CoreHealth Technologies Inc. is the leading corporate wellness platform trusted by more than 1000 organizations, ranging from medium-sized businesses to Fortune 500 enterprises. At CoreHealth, we believe that developing the best employee wellness programs is all about giving wellness companies the right code, design and access to the latest innovations. With the most customization, integrations and reliability of any software in its class, CoreHealth's powerful platform lets users focus on growing great companies. For more information, explore the CoreHealth website.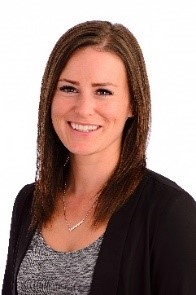 Andrea McLeod is CoreHealth's Sales and Marketing Magician who appreciates and promotes all aspects of a healthy lifestyle.