Webinar: Optisom - Sleep Health
Mar 16, 2018
Optisom creates solutions for sleep health problems by deploying ProjectZ, a comprehensive sleep health program. Watch their webinar to discover what ProjectZ can offer.
ProjectZ: The Foundation of Health and Wellbeing
We know you feel a responsibility to protect both your employees and your bottom line. That's why Optisom's ProjectZ, creates a simple, strong foundation to decrease your company's medical costs while improving productivity and safety. Using clinically-validated techniques and treatments, ProjectZ helps to identify, educate, and manage your employees' sleep health.
What the ProjectZ Program Offers
Better Productivity
Appropriate sleep prepares the body and the brain for high functioning. Thanks to ProjectZ coaching, your employees will sleep better and wake up feeling more alert, better able to concentrate.
Better Health
Because your employees will receive personalized screening and analysis by our highly trained sleep physicians, they will receive customized, clinically validated treatment plans perfectly tailored to address their sleep challenges.
Better Safety
When your employees achieve a solid night's sleep, they're better prepared to act, think, and behave safely. In the event of an emergency, they will feel more clear-headed and responsive. When your company invests in sleep, you give your employees the gift of safety.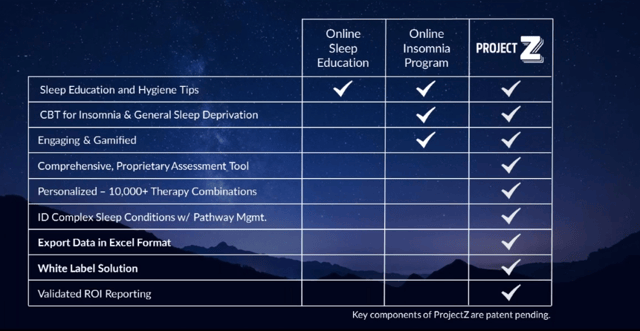 About CoreHealth Technologies
CoreHealth Technologies Inc. is the leading corporate wellness platform trusted by more than 1000 organizations, ranging from medium-sized businesses to Fortune 500 enterprises. At CoreHealth, we believe that developing the best employee wellness programs is all about giving wellness companies the right code, design and access to the latest innovations. With the most customization, integrations and reliability of any software in its class, CoreHealth's powerful platform lets users focus on growing great companies. For more information, explore the CoreHealth website.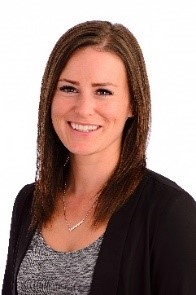 Andrea McLeod is CoreHealth's Sales and Marketing Magician who appreciates and promotes all aspects of a healthy lifestyle.