Webinar: MindWell-U Mindfulness Training and Exercises
Oct 26, 2017
Did you miss the latest webinar featuring MindWell-U? No worries! For those that couldn't or for those that did and wish to share the content please find the recording here:
Mindfulness Training and Programs
Less stress and more joy = peak performance. MindWell-U is a leading HealthTech firm that delivers evidence-based, bilingual mental health training that leads to less stress, more joy and peak performance.
The 30 Day Mindfulness Challenge
The Sauder School of Business conducted a 2016 research study on the Challenge and determined it significantly increases:
Vigor: Increases the energy people bring to their lives which is associated with engagement, resilience, endurance, and performance.
Psychological Capital: Contributes to positive attitudes and performance.
Willingness to go 'Above and Beyond': People are more inclined to help others.
Emotional Regulation: People stay calm and focused when stress gets high.
Well Being: Improves satisfaction and performance.
Humility: People more accurately understand how they can improve their own performance and seek out opportunites to do so.
Authenticity: Improves interpersonal relationships, pro-social behavior and leadership.
About CoreHealth Technologies
CoreHealth Technologies Inc. is the leading corporate wellness platform trusted by more than 1000 organizations, ranging from medium-sized businesses to Fortune 500 enterprises. At CoreHealth, we believe that developing the best employee wellness programs is all about giving wellness companies the right code, design and access to the latest innovations. With the most customization, integrations and reliability of any software in its class, CoreHealth's powerful platform lets users focus on growing great companies. For more information, explore the CoreHealth website.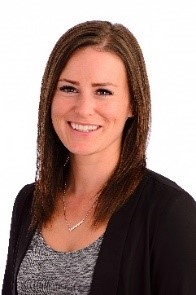 Andrea McLeod is CoreHealth's Sales and Marketing Magician who appreciates and promotes all aspects of a healthy lifestyle.