Webinar: Mental Well-being in the Workplace with MindQ
Aug 28, 2017
Did you miss the latest webinar featuring MindQ – mental well-being in the workplace? No worries! For those that couldn't or for those that did and wish to share the content please find the recording here:
MindQ's Mental Wellness Assessment measures those areas of mental health and well-being that are the most impactful on health and workplace effectiveness criteria such as productivity, absenteeism and presenteeism.
Three distinct areas of mental well-being are assessed:
1. Life Satisfaction:
Measures general well-being areas of Life Satisfaction including personal fulfillment, job satisfaction and financial well-being.
2. Resilience:
Identifies participant stress coping profiles and brings awareness to more effective strategies to help build levels of resilience.
3. Emotional Health:
Evaluates low, intermediate, and high levels of risk for anxiety and depression.
About CoreHealth Technologies
CoreHealth Technologies Inc. is the leading corporate wellness platform trusted by more than 1000 organizations, ranging from medium-sized businesses to Fortune 500 enterprises. At CoreHealth, we believe that developing the best employee wellness programs is all about giving wellness companies the right code, design and access to the latest innovations. With the most customization, integrations and reliability of any software in its class, CoreHealth's powerful platform lets users focus on growing great companies. For more information, explore the CoreHealth website.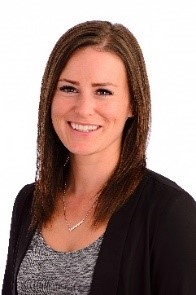 Andrea McLeod is CoreHealth's Sales and Marketing Magician who appreciates and promotes all aspects of a healthy lifestyle.