Webinar: Learn How Relating Employee Wellness to Safety Can Increase Employee Engagement
Sep 5, 2019
On Sept. 11, 2019, Brian Galonek with All Star Incentive Marketing and Dr. Tyler Amell with CoreHealth hosted a webinar on how connecting wellness and safety can lead to total employee engagement.
What You Will Learn
This HR.com webinar will cover:
How wellness relates to safety, and safety relates to wellness, and how they both relate to increased engagement and profitability
The keys to success and mistakes to avoid in designing (and centralizing) programs that target wellness, safety, human capital management, training and employee recognition
How to brand, communicate, and market these programs for sustained success
Why connecting programs featuring multiple initiatives is so much more powerful and lead to "Total Employee Engagement"
The Details
Format: Webinar
Date: Wednesday, September 11, 2019
Time: 11 am - 12 pm ET
If you missed the webinar, no sweat! Click here to watch the webinar now.
The Speakers
Brian Galonek

President, All Star Incentive Marketing

Dr. Tyler Amell

Chief Relationship Officer, CoreHealth Technologies
About All Star Incentives Marketing
For nearly 50 years All Star Incentive Marketing has provided its clients with solutions that help maximize the value of human capital. By providing world-class employee engagement solutions in the form of recognition / rewards programs, All Star is able to motivate behavior change and, in the process, create more effective and loyal employees and customers.
All Star is a full-service Incentive House and Performance Improvement Company committed to helping its clients develop, implement and manage powerful incentive programs that improve customer loyalty, employee motivation, sales, safety, and corporate identity. As a manufacturer's representative, stocking distributor, and logo merchandise provider, All Star has access to thousands of the best brand name manufacturers and suppliers in the industry.
For more information, visit the All Star Incentive Marketing website.
About CoreHealth Technologies
CoreHealth Technologies Inc. is a total well-being technology company trusted by global providers to power their health and wellness programs. Our wellness portals help maximize health, engagement and productivity for 3+ million employees worldwide. We believe people are the driving force of organizations and supporting them to make behavior changes to improve employee health is in everyone's best interest. With the most flexibility, customizations and integrations of any software in its class, CoreHealth's all-in-one wellness platform helps grow great wellness companies. Simple to sophisticated, based on you. For more information, visit the CoreHealth website or YouTube Channel.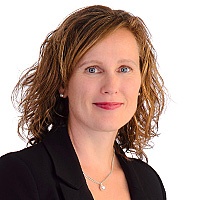 Cindy Danielson is CoreHealth's Marketing Maverick and team leader with a passion for connecting people and technology. In addition to marketing, she has experience as a Benefits Brokers, HR Professional and Project Manager. She loves sales and marketing process while leveraging systems such as Salesforce, Microsoft Dynamics CRM and HubSpot.