Watch Webinar: SmartQuit Smoking Cessation Program by 2Morrow
Feb 27, 2017
Smoking is the largest cause of preventable death, disease & healthcare spending in the US. If you've tried time and again to quit only to fall back into old habits you are not alone.
FINDING THE HELP TO QUIT FOR GOOD
2Morrow's SmartQuit program is a full smoking cessation program delivered via smartphone (so it's always with you). The SmartQuit program is 2-3 times more effective than trying to quit on your own. It's Private, Proven and Personalized.
HOW DOES IT WORK?
The program takes 6 months and is made up of 3 parts:
1. The Quit Plan (day 1)
2. Core Program (must access 8 lessons on separate days)
3. Maintained and Relapse Support (up to 6 months)
ABOUT COREHEALTH TECHNOLOGIES
CoreHealth Technologies Inc. is the leading corporate wellness platform trusted by more than 1000 organizations, ranging from medium-sized businesses to Fortune 500 enterprises. At CoreHealth, we believe that developing the best employee wellness programs is all about giving wellness companies the right code, design and access to the latest innovations. With the most customization, integrations and reliability of any software in its class, CoreHealth's powerful platform lets users focus on growing great companies.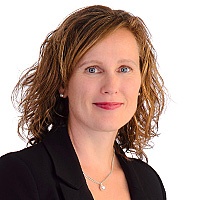 Cindy Danielson is CoreHealth's Marketing Maverick and team leader with a passion for connecting people and technology. In addition to marketing, she has experience as a Benefits Brokers, HR Professional and Project Manager. She loves sales and marketing process while leveraging systems such as Salesforce, Microsoft Dynamics CRM and HubSpot.