Webinar: Health & Wellness Library by Inspired Perspectives
May 3, 2017
Inspired Perspectives helps organizations communicate relevant health articles to employees on health & wellness topics that impact everyday life, work, stress, relationships and finances – helping employees to focus on happiness and good health as a priority.
It's time for a fresh approach to communications
HEALTHY PERSPECTIVES LIBRARY
The Healthy Perspectives Library provides:
Health & Wellness Articles - Relevant topics to inspire all dimensions of well-being
Posters - Designed to engage individuals through emotional appeal
Health Tips - Concise messaging that is impactful for targeted campaigns
Healthy Recipes - Nutritious and easy to prepare dishes that are sure to delight
Clever Clip Video Tips – Entertaining and humorous with memorable messages
Monthly Digest – 4-page newsletter with customization options
WHY INSPIRED PERSPECTIVES?
Health & wellness articles that are designed to engage individuals through emotional appeal.
Easy to digest health articles and tips that are just the right amount.
Relevant topics that focus on all dimensions of well-being - physical, emotional, intellectual, social and financial.
Inspired Perspectives is a CoreHealth partner in our wellness network. Their health articles and wellness challenges are available via the CoreHealth corporate wellness platform. Leverage health & wellness content to make your wellness programs amazing.
ABOUT COREHEALTH TECHNOLOGIES
CoreHealth Technologies Inc. is the leading corporate wellness platform trusted by more than 1000 organizations, ranging from medium-sized businesses to Fortune 500 enterprises. At CoreHealth, we believe that developing the best employee wellness programs is all about giving wellness companies the right code, design and access to the latest innovations. With the most customization, integrations and reliability of any software in its class, CoreHealth's powerful platform lets users focus on growing great companies. For more information, explore the CoreHealth website.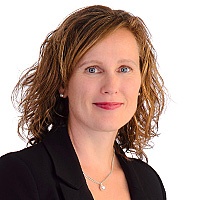 Cindy Danielson is CoreHealth's Marketing Maverick and team leader with a passion for connecting people and technology. In addition to marketing, she has experience as a Benefits Brokers, HR Professional and Project Manager. She loves sales and marketing process while leveraging systems such as Salesforce, Microsoft Dynamics CRM and HubSpot.