Upcoming Webinar: Yaypo5 - Exercise Videos You Can Do From Your Desk
Sep 6, 2017
You can't have any real level of mental or physical wellness without activity. We're not talking about intense physical fitness, even small amounts of activity can make a difference vs. sitting at your desk all day long.
Employees often struggle to find the time to make it to a work out class when they are juggling work, life and family responsibilities. Yaypo provides a new way to promote physical wellness include short and convenient exercises delivered straight to an employee's inbox. Here is a simple corporate health and wellness solution to help employees increase their daily physical movements - exercise videos at your desk. The perfect complement to your corporate fitness and employee exercise programs.
Fitness Convenience Right At Your Desk
Yaypo5 helps incorporate physical activity into employee's lives without altering their existing routines.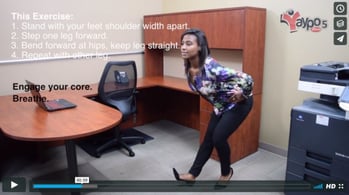 Don't miss our next webinar where you can learn how Yaypo5 delivers light
, activity-based, 5-minute health and wellness videos delivered via email twice daily.

Date: Thursday, September 21st, 2017
Time: 9:00 am PST
Duration: 30 minutes
Yaypo is now available via the CoreHealth corporate wellness platform making it easy for users to incorporate activity into their daily lives.
About Yaypo
Most of us are not sitting at our desks because we're lazy. It's because we're busy working. At times, leaving the workstation is just not ideal. Yaypo5 allows for simple fitness activities to occur at the workstation at least twice a day.
About CoreHealth Technologies
CoreHealth Technologies Inc. is the leading corporate wellness platform trusted by more than 1000 organizations, ranging from medium-sized businesses to Fortune 500 enterprises. At CoreHealth, we believe that developing the best employee wellness programs is all about giving wellness companies the right code, design and access to the latest innovations. With the most customization, integrations and reliability of any software in its class, CoreHealth's powerful platform lets users focus on growing great companies. For more information, explore the CoreHealth website.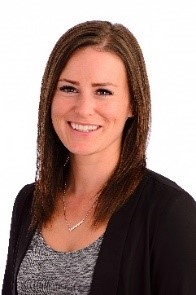 Andrea McLeod is CoreHealth's Sales and Marketing Magician who appreciates and promotes all aspects of a healthy lifestyle.