Upcoming Webinar: Smoking Cessation Programs in the Workplace
Jan 30, 2017
Do you have a problem with smoking in the workplace? Are you aware of how much it's costing your business? 2Morrow will outline these problems and their proven, unique method of smoking cessation during this upcoming webinar about SmartQuit.
---
The SmartQuit program has been shown effective in 2 clinical trials and is 2-3 times more effective than trying to quit on your own.
---
Attend this webinar to learn about the SmartQuit Smoking Cessation Program:
WEBINAR DETAILS
Date: Thursday, February 16, 2017
Time: 9am Pacific / 12noon Eastern
WHO IS 2MORROW?
2Morrow's mission is to help millions improve their lives with the use of evidence-based, behavioral change programs. They create and distribute leading-edge programs based on the work of respected researchers and thought leaders. 2Morrow delivers these programs directly into the hands of people, whenever and wherever they need them via their smartphone.

2Morrow's SmartQuit Smoking Cessation programs is seamlessly available via the CoreHealth Corporate Wellness Platform. Trusted by wellness providers around the globe and used by millions of users.
Private, Proven, Personalized Behavior Change Programs
ABOUT COREHEALTH TECHNOLOGIES
CoreHealth Technologies Inc. is the leading corporate wellness platform trusted by more than 1000 organizations, ranging from medium-sized businesses to Fortune 500 enterprises. At CoreHealth, we believe that developing the best employee wellness programs is all about giving wellness companies the right code, design and access to the latest innovations. With the most customization, integrations and reliability of any software in its class, CoreHealth's powerful platform lets users focus on growing great companies.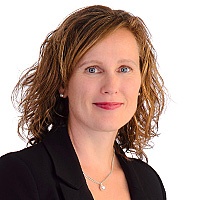 Cindy Danielson is CoreHealth's Marketing Maverick and team leader with a passion for connecting people and technology. In addition to marketing, she has experience as a Benefits Brokers, HR Professional and Project Manager. She loves sales and marketing process while leveraging systems such as Salesforce, Microsoft Dynamics CRM and HubSpot.