Upcoming Webinar: Rouxbe: Online Cooking Classes for Employee Health
Jan 4, 2018
Rouxbe Online Culinary School delivers premium instructional cooking, food and nutrition education online to anyone that wants to enhance their cooking technique, gain confidence in the kitchen and improve their health through food and cooking.
Student-Centric Online Cooking Classes
Rouxbe trains people of all abilities to become better, more confident and healthier cooks in kitchens around the world. Rouxbe is highly-focued on bringing the best training available whether you are a home cook, culinary student, professional chef, nutritionist or someone in between. Complementing your existing wellness program, their Culinary Rx program provides individuals with the tools, resources and culinary confidence to take control of their life and achieve employee health.
Health & Wellness Professionals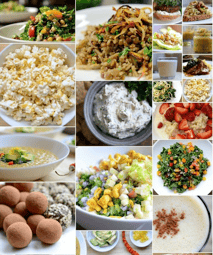 Providing a cooking and nutrition course for healthcare professionals and corporations to offer patients or employees to transition to a healthier lifestyle. Comprised of leading physicians – recognized experts in diet, nutrition and lifestyle health – Rouxbe has partnered with these leaders to create and support effective, measurable lifestyle health solutions that will help people cook and eat better foods more of the time.
Educating home cooks, professional chefs, nutritionists, health coaches and everyone in between to become better cooks, or to help someone else to.
Group Training
Providing a world-class culinary training program for kitchen staff that meets the needs, schedule and budget of the client. Take your staff to the next level.
"Whether you have been cooking for years or just beginning, this course will help you feed yourself better and more efficiently than any diet plan cookbook!"
Sheri Johnson, Student
Discover how Rouxbe uses innovative online courses to deliver a powerful, engageing and cost-effective curriculum to motivate people to cook healthier foods, more often. Register to watch their upcoming webinar to find out more!
Date: Thursday, January 18th
When: 9:00am PST
Duration: 30 minutes
Rouxbe is now available via the CoreHealth corporate wellness platform making it easy for employers to incorporate employee incentives into their wellness programs.
About CoreHealth Technologies
CoreHealth Technologies Inc. is the leading corporate wellness platform trusted by more than 1000 organizations, ranging from medium-sized businesses to Fortune 500 enterprises. At CoreHealth, we believe that developing the best employee wellness programs is all about giving wellness companies the right code, design and access to the latest innovations. With the most customization, integrations and reliability of any software in its class, CoreHealth's powerful platform lets users focus on growing great companies. For more information, explore the CoreHealth website.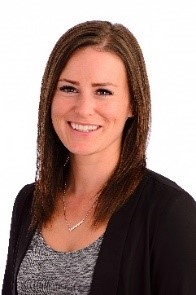 Andrea McLeod is CoreHealth's Sales and Marketing Magician who appreciates and promotes all aspects of a healthy lifestyle.