Upcoming Webinar: PatientBond - Behavior Change Through Psychographics
Jan 23, 2018
PatientBond's cloud-based platform automates emails, text messages and Interactive Voice Response using customized communications to patients' motivations and channel preferences using a proprietary psychographic segmentation model.
Increase Employee Participation in Workplace Wellness Programs
Activating positive and healthy employee behaviors can be challenging for any employer, especially outside the walls of your organization. PatientBond helps by using a proprietary model based on psychographics that is proven to motivate behavior change.
PatientBond's automated communications platform customized with psychographic messaging engages employees and motivates them to participate in workplace wellness programs. This is because PatientBond helps employees understand the personal benefits of such programs and frames the "WIIFM" (What's In It For Me) in a way that resonates with each employee.
What is Psychographic Segmentation?
Psychographics pertain to people's attitudes, values, lifestyles and personalities, and are the key to understanding healthcare consumers' motivations. Segmenting people by these characteristics allows you to target and deliver communications that resonate more effectively and increase the likelihood of behavior change.

Discover how PatientBond is 91.1% accurate at identifying an employees psychographic profile, and how the unique communications approach to each segment motivates behavior change. Register to watch their upcoming webinar to find out more!
Date: Thursday, February 15th
When: 9:00am PST
Duration: 30 minutes
PatientBond is now available via the CoreHealth corporate wellness platform making it easy for employers to incorporate successful behavior change into their wellness programs.
About CoreHealth Technologies
CoreHealth Technologies Inc. is the leading corporate wellness platform trusted by more than 1000 organizations, ranging from medium-sized businesses to Fortune 500 enterprises. At CoreHealth, we believe that developing the best employee wellness programs is all about giving wellness companies the right code, design and access to the latest innovations. With the most customization, integrations and reliability of any software in its class, CoreHealth's powerful platform lets users focus on growing great companies. For more information, explore the CoreHealth website.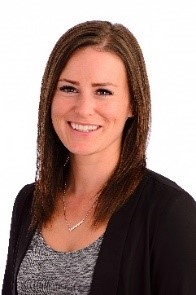 Andrea McLeod is CoreHealth's Sales and Marketing Magician who appreciates and promotes all aspects of a healthy lifestyle.