Upcoming Webinar: MindWell-U - A Leader in E-Mental Health and Mindfulness Training
Oct 3, 2017
Workplace wellness programs often promote physical exercise, but we now know the importance and possibilities of mental exercise too.
Every single person at your office has experienced stress or anxiety at some point in their lives, but not everyone knows how to deal with or cope with stress effectively. Mental health awareness in the workplace is important to support and maintain. Mindfulness practice is a form of mental exercise and when practiced routinely there is a significant benefit. Learning mindfulness and positive mental health practices can be simple and easy with the right tools.
Evidence-based Mindfulness

Training
For a decade, MindWell-U's evidence-based, in-person and online training has made mindfulness accessible and relevant in the workplace, in the academic environment, on the sports court and at home. Register to watch their upcoming webinar to find out more!
Date: Thursday October 26th
When: 9:00am PST
Duration: 30 minutes
MindWell-U is now available via the CoreHealth corporate wellness platform making it easy for users to incorporate mindfulness into their daily lives.
About CoreHealth Technologies
CoreHealth Technologies Inc. is the leading corporate wellness platform trusted by more than 1000 organizations, ranging from medium-sized businesses to Fortune 500 enterprises. At CoreHealth, we believe that developing the best employee wellness programs is all about giving wellness companies the right code, design and access to the latest innovations. With the most customization, integrations and reliability of any software in its class, CoreHealth's powerful platform lets users focus on growing great companies. For more information, explore the CoreHealth website.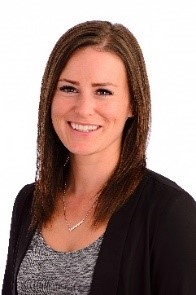 Andrea McLeod is CoreHealth's Sales and Marketing Magician who appreciates and promotes all aspects of a healthy lifestyle.