Upcoming Webinar: Inner Stress Outer Calm Stress Management Program
Apr 4, 2017
Over 75% of all physical ailments are related to stress. The Outer Stress Inner Calm Stress Management program has a 35-year track record teaching people the skills to easily and effectively regain control over their stress levels and restore their well-being.
Outer Stress Inner Calm will outline these skills and their effective methods of stress management during their upcoming webinar.
Gain control over negative effects of chronic stress, lift yourself out and experience real well-being. Get yourself to a truly happier place.
Attend this webinar to learn more about this online, self-directed stress management program.
OUTER STRESS INNER CALM WEBINAR
Date: Thursday, April 13, 2017
Time: 9:00 am PST
Duration: 1 hour
WHO IS OUTER STRESS INNER CALM?
The Outer Stress Inner Calm program has been taken by over 45,000 people with the most common observation of the program being that it was life changing. The program is all experiential through videos. No lectures. The program is enjoyable from start to finish, with participants enjoying positive changes immediately.
The online, self-directed program is well researched in the following areas:
Positive physical health
Psychological outcomes
Personal performance
Even positive changes in attitudes towards work
Learn the skill to self-regulate stress. Learn to control your internal states – your mind, body and emotions.
Outer Stress Inner Calm is a CoreHealth network partner - a third-party, best-in-class wellness vendor that is seamlessly available via the CoreHealth Corporate Wellness Platform.
ABOUT COREHEALTH TECHNOLOGIES
CoreHealth Technologies Inc. is the leading corporate wellness platform trusted by more than 1000 organizations, ranging from medium-sized businesses to Fortune 500 enterprises. At CoreHealth, we believe that developing the best employee wellness programs is all about giving wellness companies the right code, design and access to the latest innovations. With the most customization, integrations and reliability of any software in its class, CoreHealth's powerful platform lets users focus on growing great companies.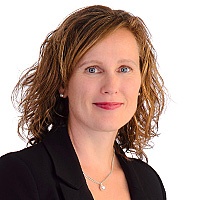 Cindy Danielson is CoreHealth's Marketing Maverick and team leader with a passion for connecting people and technology. In addition to marketing, she has experience as a Benefits Brokers, HR Professional and Project Manager. She loves sales and marketing process while leveraging systems such as Salesforce, Microsoft Dynamics CRM and HubSpot.