Upcoming Webinar: HC Cube - Wellness Analytics
Mar 28, 2018
HC Cube provides data insights for organizations and wellness providers to better design employee programs and evaluate program efficacy over time. Register for their webinar to learn more.
The HC Cube Advantage
If you had to identify your highest cost group by gender, age range, location, and health risk in order to provide targeted interventions, could you? How about isolating wellness program impact on productivity for employees who started the program 4 years ago with high hypertension risk?
HC Cube collects and integrates relevant activity, risk and cost data into an integrated data warehouse, built from the individual up. This level of detail allows dynamic views across the entirety of as well as sections within your populations.
Get a 360 Degree View of Employee Health
Comprehensive
Don't settle for systems that can't connect your population's insurance claims data to your wellness data and your employment data. HC Cube's platform gives you the ability to finally analyze health coaching engagement against gaps in care or trend claims cost against improved mental health risks.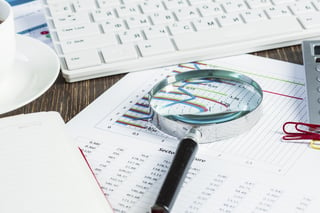 Curated
Trying to find actionable data insights can sometimes feel like you're panning for gold. HC Cube's team of business analysts highlight the data views offering the move value.
Customized
HC Cube can brand the platform with your company's logo and colors. Need to load custom data fields? Theycan do that as well.
Compliant
HC Cube is HIPAA compliant with built-in safeguards preventing unauthorized users from viewing sensitive information.
Register for their webinar to discover how you can integrate employer, wellness, and claims data into one comprehensive business intelligence platform.
Date: Thursday, April 19th
When: 9:00am PST
Duration: 30 minutes
HC Cube is now available via the CoreHealth corporate wellness platform making it easy to engage employees in targeted ways that's also fun!
About CoreHealth Technologies
CoreHealth Technologies Inc. is the leading corporate wellness platform trusted by more than 1000 organizations, ranging from medium-sized businesses to Fortune 500 enterprises. At CoreHealth, we believe that developing the best employee wellness programs is all about giving wellness companies the right code, design and access to the latest innovations. With the most customization, integrations and reliability of any software in its class, CoreHealth's powerful platform lets users focus on growing great companies. For more information, explore the CoreHealth website.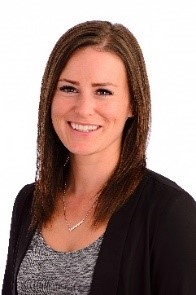 Andrea McLeod is CoreHealth's Sales and Marketing Magician who appreciates and promotes all aspects of a healthy lifestyle.