Upcoming HEROForum18 Presentation: Evidence that Type 2 Diabetes Can Be Reversed
Sep 10, 2018
CoreHealth is pleased to present Dr. Jonathan Little who will be speaking about evidence that Type 2 diabetes can be reversed at the upcoming HERO Forum in Ponte Vedra Beach, FL Oct 2 - 4th, 2018.
HEROForum 2018
At the upcoming HEROForum18, the conversation is dedicated to worksite health promotion by bringing new thinking and open and innovative new strategies and tools to make well-being possible for all. Speakers will be presenting on new ideas and approaches and revolutionary ideas on whether the wellness industry is best served by an evolution or revolution with respect to current best practices and ideas about next practices.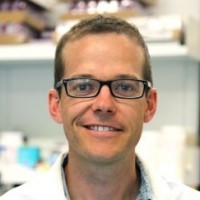 CoreHealth is pleased to sponsor Dr. Jonathan Little as a speaker because we feel his research and findings is important information for the workplace wellness community.
Dr. Jonathan Little is an Associate Professor in the School of Health and Exercise Sciences at the University of British Columbia (UBC) in Kelowna, BC, Canada. He is also the Chief Scientific Officer for Metabolic Insights Inc. He has published over 95 peer-reviewed journal articles and given numerous invited talks around the world in the areas of exercise metabolism, nutrition, Type 2 diabetes, obesity, and immunology. At UBC, he leads several clinical trials exploring pharmacist-led therapeutic nutrition for Type 2 diabetes, the impact of ketones and ketogenic diets in obesity, and the role of time-efficient interval training in prediabetes.
Dr. Little to Present Evidence that Type 2 Diabetes Can Be Reversed
Type 2 diabetes, which affects over 350 million people worldwide, is typically thought of as a chronic progressive disease that must be managed for life. However, exciting new research indicates that type 2 diabetes can be reversed using targeted diet therapy. In order to implement such therapeutic nutrition to reverse diabetes, new ideas for delivery and implementation are needed.
Type 2 diabetes affects over 350 million people worldwide
Pharmacists are highly knowledgeable in diabetes management/medications and are well-positioned to help in the community, yet are under-utilized in traditional diabetes care models. Community pharmacist-led therapeutic nutrition for diabetes reversal is an innovative and scalable new idea that could help deliver targeted diet therapy in order to tackle the diabetes epidemic. Dr. Jonathan Little's talk will use evidence to demonstrate that type 2 diabetes is reversible and present results from an ongoing research study evaluating pharmacist-led therapeutic nutrition being conducted in British Columbia, Canada.
Workplace Health and Productivity Expert - Dr. Tyler Amell Also Attending

Dr. Tyler Amell, PhD, MSc, BSc and Chief Relationship Officer at CoreHealth Technologies will also be in attendance at the HeroForum18.
Dr. Tyler Amell brings extensive knowledge and thought leadership on workplace health, and advises organizations on strategies related to integrated workplace health and productivity, wellness program, absence and leave management and many more areas.
Interested in speaking with Dr. Tyler Amell? Meet at HERO!
Other Helpful Resources
About CoreHealth Technologies
CoreHealth Technologies Inc. is the leading corporate wellness platform trusted by global wellness providers for 2+ million employees worldwide. At CoreHealth, we believe that developing the best employee wellness programs is all about giving wellness companies the right code, design and access to the latest innovations. With the most customization, integrations and reliability of any software in its class, CoreHealth's powerful platform lets users focus on growing great companies. For more information, explore the CoreHealth website.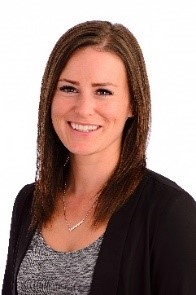 Andrea McLeod is CoreHealth's Sales and Marketing Magician who appreciates and promotes all aspects of a healthy lifestyle.