CoreHealth's Chief Relationship Officer Dr. Tyler Amell to Speak at 2018 IFEBP Canadian Employee Benefits Conference
Aug 21, 2018
CoreHealth's Chief Relationship Officer Dr. Tyler Amell will be presenting about the impact of chronic disease on workplace health and productivity at IFEBP Annual Canadian Employee Benefits Conference.
The IFEBP 2018 Canadian Employee Benefits Conference has been the leading source for solid, straightforward pensions and benefits education and will be hosting their 51st annual conference on November 18-21st, 2018 at the Mirage Hotel in Las Vegas, NV.
As Canada's premier employee benefits conference, the Annual Conference will provide you with the information and solutions needed to make the most informed decisions on behalf of your plan members and their families. Secure insights into updated legislative developments, the latest cost-saving ideas, and creative approaches to new challenges by registering today.

Dr. Tyler Amell, PhD, MSc, BSc and Chief Relationship Officer at CoreHealth Technologies, a leading corporate wellness platform trusted by global wellness providers to power their wellness programs, will be speaking at two sessions.
The International Foundation of Employee Benefit Plans (IFEBP) is a nonprofit organization, dedicated to providing the diverse employee benefits community with objective, solution-oriented education, research and information.
The Impact of Chronic Disease on Workplace Health and Productivity
This session will focus on the ever-increasing burden of chronic disease that is impacting employees and their organizations. We will discuss the current and future state of employee health status as it relates to chronic disease and explore evidence-informed strategies and best practices to reduce the impact of chronic disease on health, productivity, and engagement in the workplace. We will review investments in strategic workplace health, well-being, absenteeism, presenteeism, and absence and disability management as well as disability prevention.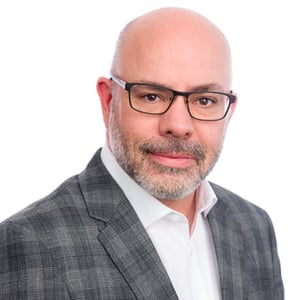 Key focus on identifying which chronic diseases are driving absenteeism and disability, thereby negatively impacting productivity, as well as presenteeism

Depression, Anxiety, Back Pain, Cardiac Disease, Diabetes, Cancer
According to the CDC, up to 90% of all chronic diseases are preventable through lifestyle and/or behavior modifications, including activity, diet, sleep, alcohol and tobacco intake

Understanding metrics associated with chronic disease, speaking to your own personal ownership of your health, as well as that of your organization

Investments in employee health and productivity early on with a focus on wellbeing and disability prevention, linkage with a complete health program

Concept of People, Productivity and Technology
Health, Wellness and Independence Issues Around Retirement - Challenges Facing Retirees
More information about this topic will be posted soon!
Interested in Meeting Tyler at IFEBP?
If you're interested in learning more about these topics and would like to speak with Tyler at the event, schedule a meeting with him by selecting the button below.
About CoreHealth Technologies
CoreHealth Technologies Inc. is the leading corporate wellness platform trusted by more than 1000 organizations, ranging from medium-sized businesses to Fortune 500 enterprises. At CoreHealth, we believe that developing the best employee wellness programs is all about giving wellness companies the right code, design and access to the latest innovations. With the most customization, integrations and reliability of any software in its class, CoreHealth's powerful platform lets users focus on growing great companies. For more information, explore the CoreHealth website.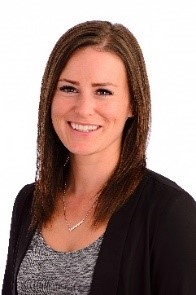 Andrea McLeod is CoreHealth's Sales and Marketing Magician who appreciates and promotes all aspects of a healthy lifestyle.