The Impact of Chronic Disease on Workplace Health and Productivity - Dr. Amell Presents at DMEC
Jul 26, 2018
CoreHealth's new Chief Relationship Officer Dr. Tyler Amell will be presenting at the Disability Management Employer Coalition about chronic disease and paid parental leave - August 7 & 9th in Austin, Texas.
The Disability Management Employer Coalition (DMEC) is committed to providing focused education for absence management professionals and is hosting their 2018 DMEC Annual Conference on August 6-9, 2018 at the Hilton Austin in Austin, Texas.
Dr. Tyler Amell, PhD, MSc, BSc and Chief Relationship Officer at CoreHealth Technologies, a leading corporate wellness platform, will be speaking at two sessions.
The Impact of Chronic Disease on Workplace Health and Productivity
Tuesday, August 7 from 1:30-2:30pm
This session will focus on the ever-increasing burden of chronic disease that is impacting employees and their organizations. We will discuss the current and future state of employee health status as it relates to chronic disease and explore evidence-informed strategies and best practices to reduce the impact of chronic disease on health, productivity, and engagement in the workplace. We will review investments in strategic workplace health, well-being, absenteeism, presenteeism, and absence and disability management as well as disability prevention.
Key focus on identifying which chronic diseases are driving absenteeism and disability, thereby negatively impacting productivity, as well as presenteeism

Depression, Anxiety, Back Pain, Cardiac Disease, Diabetes, Cancer
According to the CDC, up to 90% of all chronic diseases are preventable through lifestyle and/or behavior modifications, including activity, diet, sleep, alcohol and tobacco intake

Understanding metrics associated with chronic disease, speaking to your own personal ownership of your health, as well as that of your organization

Investments in employee health and productivity early on with a focus on wellbeing and disability prevention, linkage with a complete health program

Concept of People, Productivity and Technology
Paid Parental Leave: A Focus on Fatherhood
Thursday, August 9 from 9:45-10:45am
As the national conversation around parental leave continues to grow, attitudes toward fathers taking paternity leave are shifting. Once considered taboo, there is growing acceptance — and even promotion — in many industries of the practice of men and other "secondary caregivers" taking leave after a new child joins the family. However, stigma still exists in many organizations, reflecting the ongoing action needed to continue the evolution of paid parental leave programs.
Join the conversation as the panel explores paternity leave with several employers of varying sizes and industries. Highlights include the various plans these employers have implemented in their organizations, and their reasons for adoption. From the startling diversity and inclusion statistics for dads taking leave, to humorous experiences with implementing paid leave programs, the employer panel will share a wealth of experience.
PANELISTS
Interested in Meeting Tyler at DMEC?
If you're interested in learning more about these topics and would like to speak with Tyler at the event, schedule a meeting with him by selecting the button below.
About CoreHealth Technologies
CoreHealth Technologies Inc. is the leading corporate wellness platform trusted by more than 1000 organizations, ranging from medium-sized businesses to Fortune 500 enterprises. At CoreHealth, we believe that developing the best employee wellness programs is all about giving wellness companies the right code, design and access to the latest innovations. With the most customization, integrations and reliability of any software in its class, CoreHealth's powerful platform lets users focus on growing great companies. For more information, explore the CoreHealth website.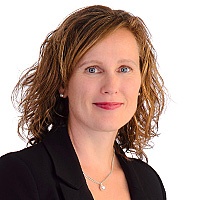 Cindy Danielson is CoreHealth's Marketing Maverick and team leader with a passion for connecting people and technology. In addition to marketing, she has experience as a Benefits Brokers, HR Professional and Project Manager. She loves sales and marketing process while leveraging systems such as Salesforce, Microsoft Dynamics CRM and HubSpot.