The 2018 Health & Benefits Leadership Conference - Will You Be Attending?
Mar 13, 2018
Now in its sixth year, the Human Resource Executive Health & Benefits Leadership Conference has evolved into THE annual gathering of the nation's savviest HR and benefits professionals.! We hope to see you there!
The Human Resource Executive® Health & Benefits Leadership Conference will be held at the Aria Hotel Resort & Casino April 4th - 6th.
The Nation's Most Innovative Conference on Benefits for Employers
You'll discover what is working and what's not in organizations from various industries and sizes, as senior HR and benefits executives share their stories along with best practices and tips. Plus, industry experts and those leading the innovation charge share their insight on how to keep your programs fresh and competitive — and as unique as your employees.
Choose from dozens of sessions in:
Healthcare
Technology
Wellness
Benefits
Financial security and more
"Unlike other HR and benefits conferences I've attended, I left HRE Health & Benefits Leadership Conference with an abundance of takeaways, and a clear picture of how to improve my organization's programs. There was such a great variety of topics and so many executive speakers that I left feeling overwhelmed - in a good way!"
Meagan Thurston, HR Generalist, SECO Engery
Why CoreHealth Attends
If you're interested in discovering more about CoreHealth's #1 all-in-one wellness platform get in touch with Craig! He will be in attendance to learn more about the HR and employee benefits world and to discover what you are looking for in a corporate wellness platform.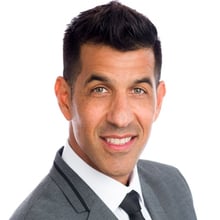 If you are an employee benefits broker, insurer, employee assistance provider, HR consulting firm, or corporate wellness company wanting to find out more about our wellness platform or heck just want to come say hi, please do! Craig will be hard to miss in his neon t-shirt.
About CoreHealth Technologies
CoreHealth Technologies Inc. is the leading corporate wellness platform trusted by more than 1000 organizations, ranging from medium-sized businesses to Fortune 500 enterprises. At CoreHealth, we believe that developing the best employee wellness programs is all about giving wellness companies the right code, design and access to the latest innovations. With the most customization, integrations and reliability of any software in its class, CoreHealth's powerful platform lets users focus on growing great companies. For more information, explore the CoreHealth website.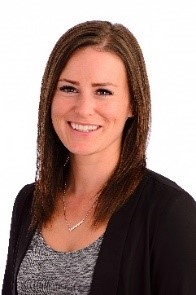 Andrea McLeod is CoreHealth's Sales and Marketing Magician who appreciates and promotes all aspects of a healthy lifestyle.