The 2018 HBCE Conference - Will You Be Attending?
Jan 3, 2018
With the new year brings new upcoming corporate wellness conferences! Our very own Craig Blumenthal will be attending the 27th Annual HBCE conference in Clearwater Beach, Forida! We hope to see you there!
The Annual Health Benefits Conference & Expo will be held on January 22 - 24th at the beautiful Sheraton Sand Key Resort in Clearwater, Florida.
Who Will Be in Attendance
The Health Benefits Conference & Expo is ideal for staff, management and key decision makers in the following areas who have input into how health care plans and wellness programs are delivered to their employee population.
Employee Benefits
Health and wellness service providers and consultants
Hospital and health systems
Human Resources
Finance
"HBCE will inspire and engage with innovative employer case studies and expert-led sessions. Learn about the most pressing issues impacting the industry today, participate in small-group discussions, meet face to face with industry experts and network with your peers. You will also have the unique opportunity to hear what some of the largest, most innovative organizations in the country are doing to reduce costs and improve employee engagement."
Sounds like a great opportunity to educate yourself on unique issues and trends and even enjoy some warm sunshine on the side – bonus!

Why CoreHealth Attends
If you're interested in discovering more about CoreHealth's #1 all-in-one wellness platform get in touch with Craig! He will be in attendance to learn more about the employee benefits world and to discover what you are looking for in a corporate wellness platform.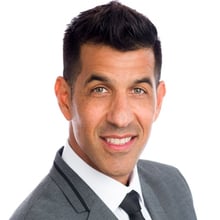 If you are an employee benefits broker, insurer, employee assistance provider, HR consulting firm, or corporate wellness company wanting to find out more about our wellness platform or heck just want to come say hi, please do! Craig will be hard to miss in his neon t-shirt.
About CoreHealth Technologies
CoreHealth Technologies Inc. is the leading corporate wellness platform trusted by more than 1000 organizations, ranging from medium-sized businesses to Fortune 500 enterprises. At CoreHealth, we believe that developing the best employee wellness programs is all about giving wellness companies the right code, design and access to the latest innovations. With the most customization, integrations and reliability of any software in its class, CoreHealth's powerful platform lets users focus on growing great companies. For more information, explore the CoreHealth website.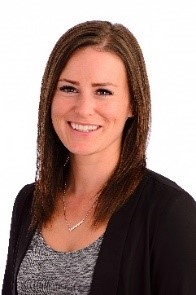 Andrea McLeod is CoreHealth's Sales and Marketing Magician who appreciates and promotes all aspects of a healthy lifestyle.